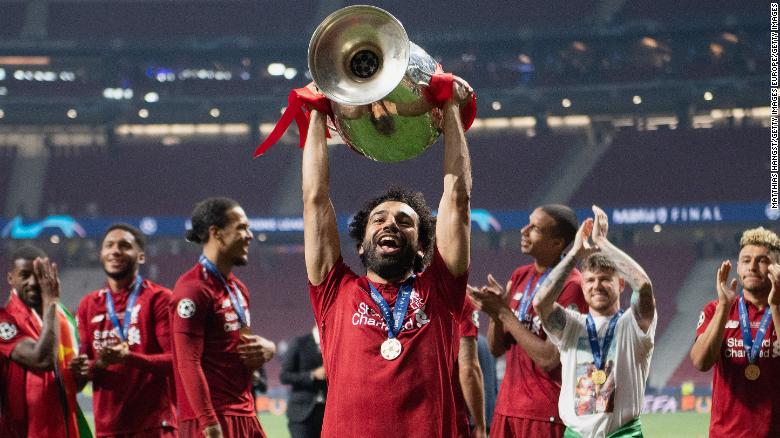 Liverpool striker and Egyptian International Mohamed Salah's goal against Chelsea at Anfield for the Premier League has been voted as Liverpool's best goal in 2019.
Salah's two goals competed in a poll by Liverpool on Twitter. The goal against Chelsea earlier in April received the most votes at 56 percent while the goal against Arsnal received five percent.
The goal by Brazilian player Fabinho against Manchester City ranked second with 34 percent, while Senegalese player Sadio Mane's strike against Everton ranked third with five percent.
Salah has been honored with a number of other awards.
He won African Player of the Year for the second year consecutively in 2018, and is the fourth African player to snatch the title back-to-back, following El Hadji Diouf, Samuel Eto'o, and Yaya Touré.
He broke records last season with 32 goals and led his country into its first World Cup in 28 years. Salah scored 22 goals in the 2018/2019 season, and scored 60 goals in total, in addition to 22 assists out of 96 appearances on the field throughout his Premier League career.
The Egyptian King is also a candidate for the Confederation of African Football's 2019 African Player of the Year Award and even Time Magazine's Person of the Year.