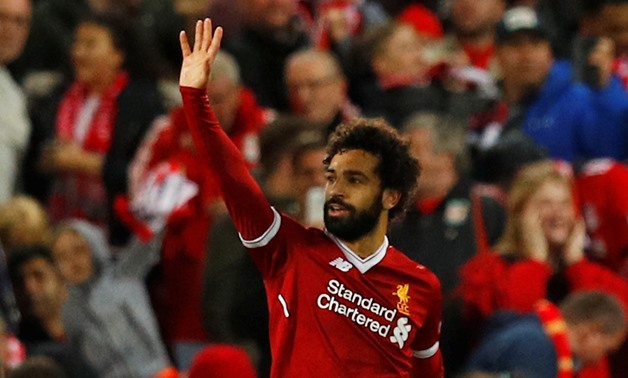 Egyptian international and Liverpool FC striker Mohamed Salah has rejected two major offers to join Real Madrid and Juventus, opting to stay at the Anfield until he gets the English Premier League trophy.
UK newspaper The Daily Mirror reported on Saturday that Salah received the offers following Liverpool's Champions League triumph.
"Both Real Madrid and Juventus were lining up record-breaking £150 million offers for Salah," the report said, adding that Salah has put the clubs' higher-ups on red alert by declaring that he would review his situation next summer.
Liverpool Manager Jurgen Klopp was aware of this interest and has been involved in discussions with the club's hierarchy regarding the threat of Salah's possible departure.
Liverpool recently won the UEFA Champions League trophy in a 2-0 game against Tottenham earlier this month, with Salah scoring the first goal in the game.
Salah played 77 matches in the UEFA Champions League and UEFA Europa League with the various clubs he has played for, including FC Basel, Chelsea, ACF Fiorentina, AC Roma and Liverpool.
He has further contributed to 100 goals in total for Liverpool, out of which he scored 71. He played one match with Italy's Roma against Barcelona in the 2015/2016 Champions League. However he failed to score any goals during the match, which ended 1-1.
Salah has been listed as a candidate to win France Football magazine's 2019 Ballon d'Or award alongside his two teammates Van Dijk and Sadio Mane.