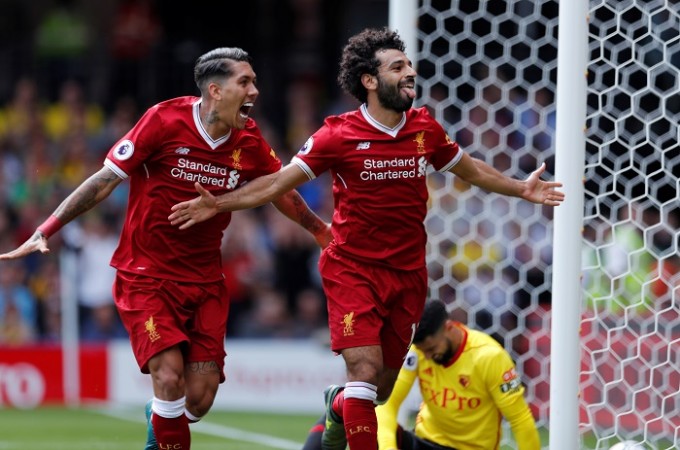 Egyptian football superstar Mohamed Salah's business manager Ramy Abbas has denied a Spanish media report claiming that negotiations took place between Abbas and Barcelona over Salah signing on for Barca during the summer.
The Spanish newspaper AS, based in Real Madrid, said on Wednesday that Salah had been offered to Barcelona by his representatives.
"This never happened. @English_AS you need better sources," Abbas wrote on his official Twitter account on Thursday.
"There have been meetings between the two parties with the objective being to evaluate his future and the possibility of a move to the Camp Nou," AS Spanish sports daily newspaper reported.
The paper referred to Salah's outstanding performance with Liverpool and the titles he received including the top scorer of the English Premier League, and the Premier League's best player of the year. The paper also mentioned that Salah helped Liverpool to reach the Champions League final, as well as Egypt's national team to qualify for the World Cup 2018 in Russia.
According to AS, Barcelona believes that Salah is the best alternative after the failure of negotiations with Atletico Madrid's Antoine Griezmann. Salah and Griezmann were supposedly replacing Barcelona's Ousmane Dembele who is willing to leave.
AS said that Salah agreed with Liverpool to leave in case he received a good financial offer from another club, adding that Liverpool will request 100 million euros in the deal for Salah. Lyon's Nabil Fekir would then replace Salah in Liverpool, AS claimed.
Edited translation from Al-Masry Al-Youm