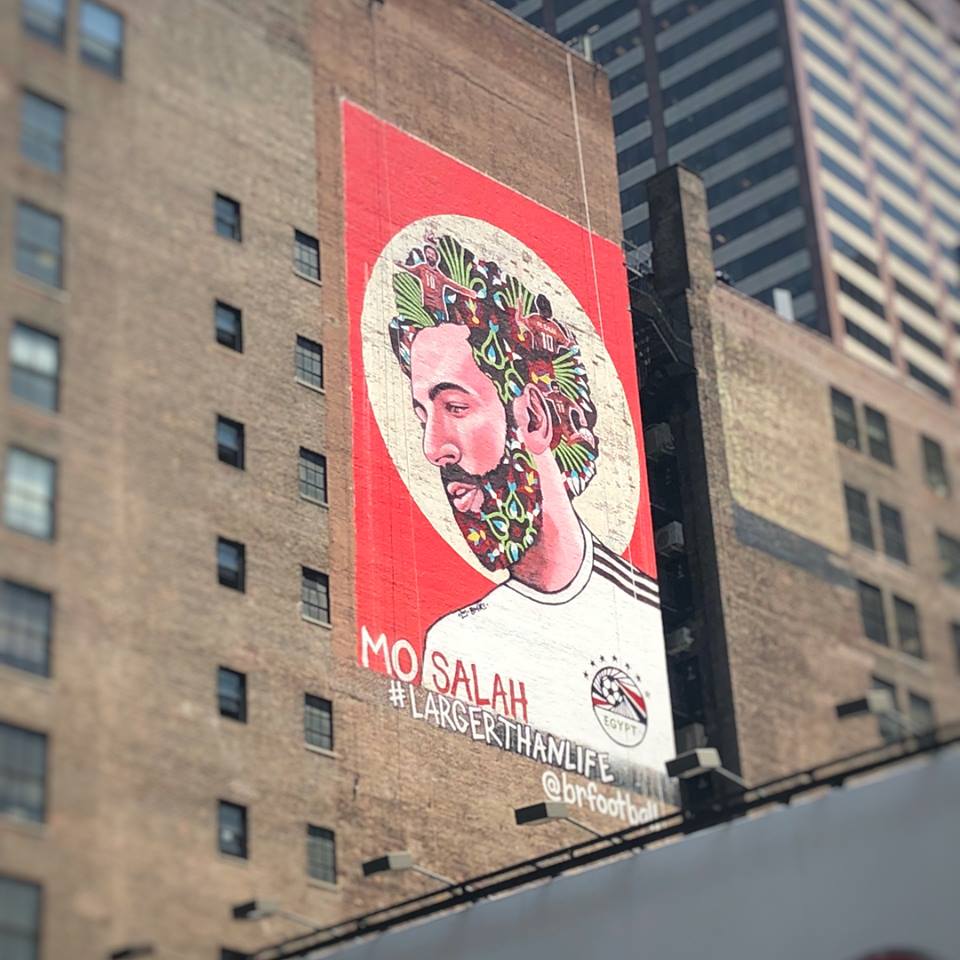 Egypt and Liverpool's football superstar Mohamed Salah has received a warm tribute from New York City in the form of a large colorful mural of his face, painted across the side of a central building at the Times Square.
The artwork shows Salah wearing the white Egyptian association jersey, while his hair and beard were decorated in colorful patterns and a collage of photos of him. The background features red and white, indicating the national team jersey, while the country logo is painted on the bottom of the mural with the hashtag #largerthanlife.
American artist Brandan "Bmike" Odums created the mural. Salah tweeted the picture along with a less than one minute video depicting the mural at Times Square, which quickly went viral on social media.
Salah, affectionately called "the Egyptian king", has not only captured the heart of his homeland, but also has a huge fanbase internationally, which became apparent after his recent injury in champion league final match, as Salah became a top trend on Twitter.
In addition to earning the best player in the English premier league for 2018, Salah broke many historical records and has obtained the highest awards in 2017 and 2018, especially after leading the Egyptian national team to their first World Cup in 28 years.
Salah was also named as BBC's African Player of the Year in 2017, and the Best African Player in February 2018 by France Football. He also boasts the title of top scorer in Europe's top five leagues in 2018, and has become the fourth African player to score more than 20 goals in one season in the English Premier League.