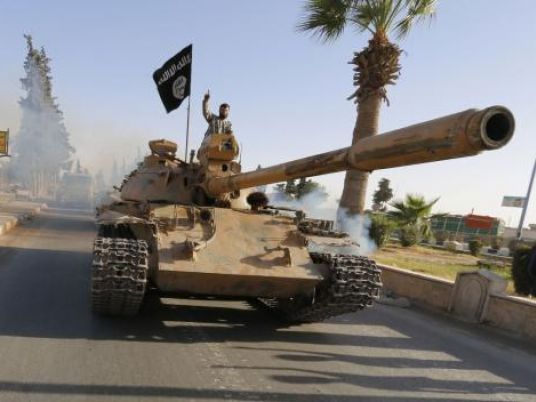 Islamic State fighters stormed the Syrian town of Tel Abyad on the Turkish border on Tuesday and captured a neighborhood from Syrian Kurdish YPG militia, the Syrian Observatory for Human Rights monitoring group said.
Islamic State is back on the offensive in Syria after two weeks of reverses at the hands of Kurdish-led forces.
Backed by US-led air strikes, the Kurdish YPG militia has advanced deep into the militant stronghold Raqqa province, capturing key positions from the jihadists, including Tel Abyad.
The Observatory said there were heavy clashes around the town, which serves as a border crossing, earlier on Tuesday and that militants had taken control of the Mashour Foqani area located in the eastern part of Tel Abyad.
The UK based monitor, which tracks violence across Syria through a network of sources on the ground, said the militant group had deployed scores of fighters across several villages.
On Thursday Islamic State launched a lighting assault on the strategic northeastern city of Hasaka in a bid to capture government held districts and reverse its recent setbacks.
But in the last two days the Syrian army has been able to regain most of the areas of the city the militants had seized.