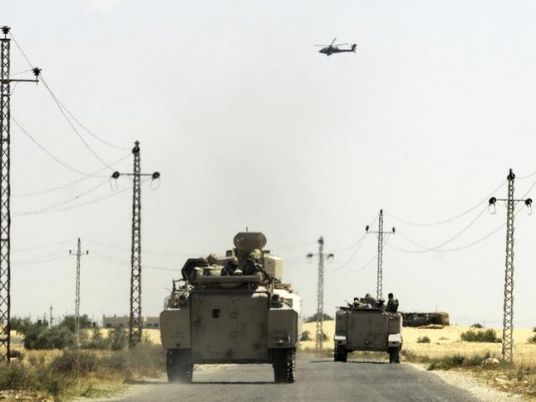 Police have begun to install monitoring cameras in main streets and squares, as well as checkpoints across the restive North Sinai, security sources said late Saturday.
The measure is designed to detect bombs being planted on roadsides which target security forces, the sources added.
Municipalities were instructed not to renew licenses for businesses in Arish, Rafah and Sheikh Zuweid unless cameras are installed outside, according to the sources.
Bloody attacks against army and police forces in North Sinai have left hundreds of troops dead since 2013, most of them claimed by Islamic State affiliates. Security forces have occasionally announced the killing of dozens of militants in raids since then.
Many areas of North Sinai are under a partial curfew which has been in place since October 2014, when a deadly attack on an army checkpoint left 30 troopers dead.
Edited translation from Al-Masry Al-Youm