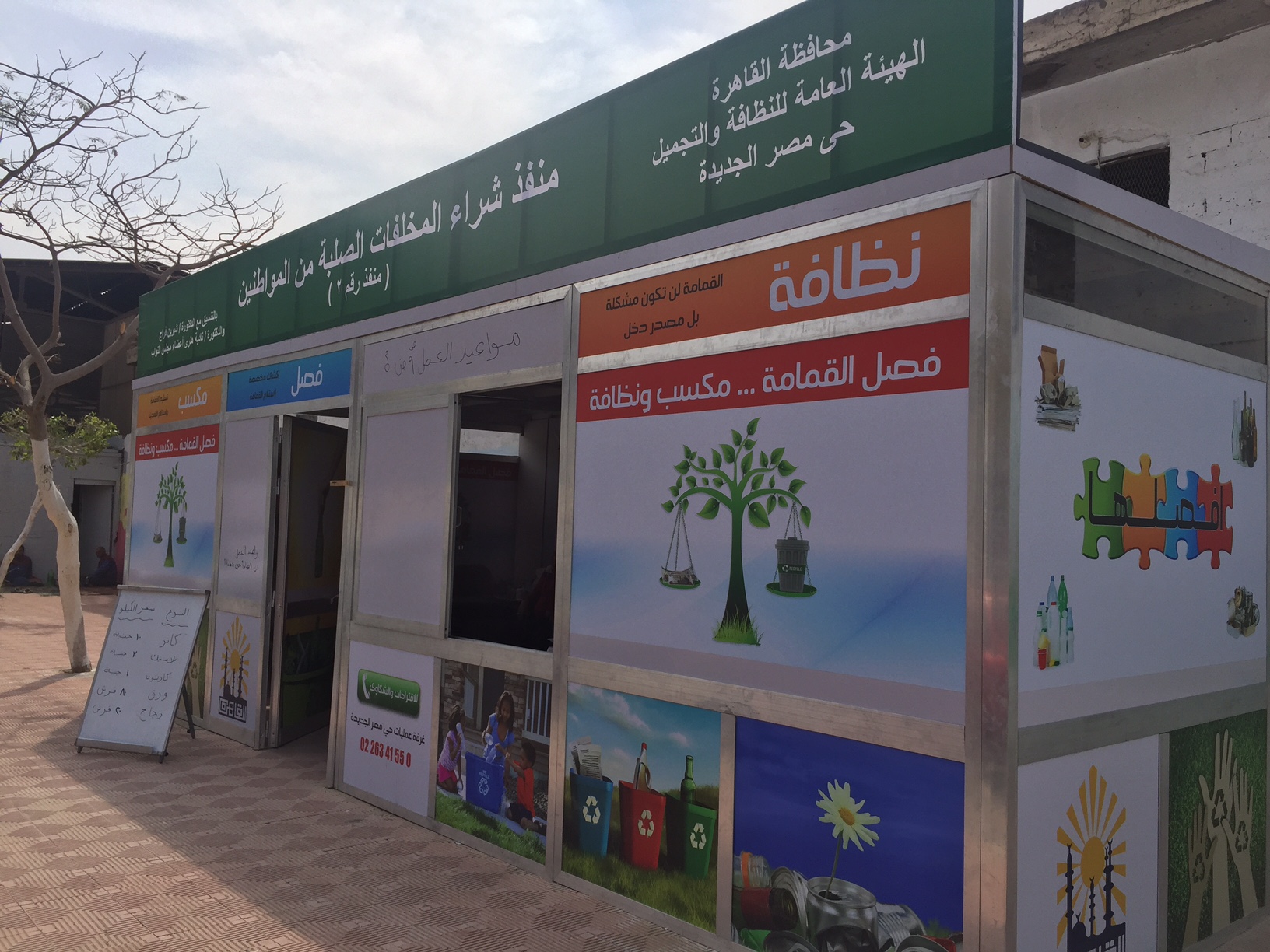 Cairo Governor Atef Abdel-Hameed said more recycling kiosks will be set up around the capital within a week for Cairenes to earn extra cash in exchange for their recyclable garbage, according to a statement on Monday.
"The kiosks will be distributed in several neighborhoods in Cairo after the two previous kiosks launched [last month] in Heliopolis succeeded to keep the streets clean," he said.
He added that the state will also help out individuals and non-governmental organizations who are trying to open up their own kiosks by granting them licenses and providing them with strategic kiosk locations.
In an effort from the state to encourage Cairo residents to keep streets clean and reduce the amount of trash produced in the city, the state kiosks buys cans, glass, paper, cardboard and plastic from the public.
Prices for each recyclable item are usually posted on a white sign right in front of the kiosks. They buy empty aluminum cans for LE10 per kilogram, plastic for LE3 per kilogram, cardboards for LE1 per kilogram and paper and glass for LE0.80 and LE 0.20 per kilogram, respectively.
MPs Nadia Henery and Sherine Farrag are leading the recycling initiative, under the supervision of Cairo Governor Abdel-Hameed. Last month, they said they would evaluate the work of the kiosks over the next period with the aim of installing similar kiosks across Cairo, as the initiative was only narrowed down to Heliopolis.
"Our aim is to motivate people on the importance of recycling and to give them an opportunity to be responsible for the cleanliness of their own country," Nadia Henry, MP Heliopolis neighborhood previously told Egypt Independent.
According to the World Bank, Cairo produces more than 15,000 tons of solid waste each day, with only 60 percent managed by the formal and informal sectors combined. The remaining 40 percent is left on the streets.