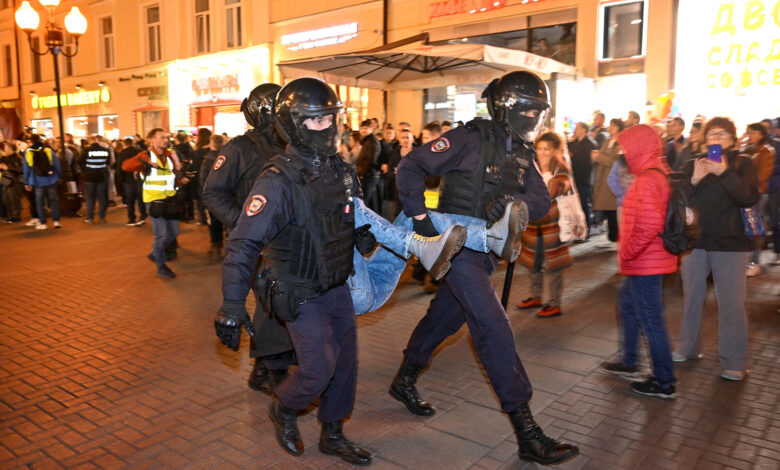 Over half of the anti-war demonstrators detained across Russia on Wednesday are women, according to the independent protest monitoring group OVD-Info, making it the biggest anti-government protest by share of women in recent history.
Of the names made public, women made up 51% of those held in the anti-war protest crackdown, though the watchdog specified the full scale of arrests remains unknown.
The monitoring group estimate that more than 1,300 people — including nine journalists and 33 minors — have so far been detained. One underage protester has been "brutally beaten" by law enforcement, the watchdog added on its Telegram feed.
Some detainees have been directly conscripted into the Russian military, OVD-Info spokeswoman Maria Kuznetsova told CNN in a phone call.