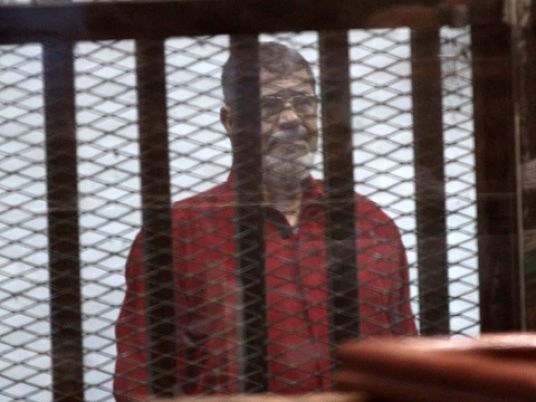 Former President Mohamed Morsi appeared in an execution red uniform on Sunday during a court trial on charges of espionage.
Anadolu Agency has learned that other defendants chanted slogans describing Morsi as a "hero" when he entered the cage reserved for him in the makeshift courtroom at the national police academy.
On Tuesday, the Cairo Criminal Court sentenced Morsi to death over a mass jailbreak in 2011 during demonstrations that removed then Egyptian leader Hosni Mubarak.
Morsi was also sentenced to life in prison on charges of espionage.