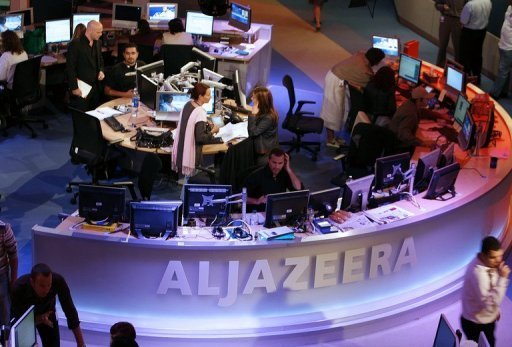 The media adviser of Egypt's legitimate President Morsi shows understanding for Qatar's about turn with regard to the Egyptian Revolution according to the Muslim Brotherhood official website.
Ahmed Abdel-Aziz, media advisor who currently held captive in junta jails, expressed gratitude and appreciation for the State of Qatar and Aljazeera Mubasher-Egypt (pro-Revolution) satellite TV channel.
"We thank Qatar, the leadership, the people and the media… Qatar is small in geographical terms, yet great in prestige and influence. It has interests that its leadership should protect and look after. This is an essential part of loyalty to the homeland, and the honesty that should characterize any leadership."
"It would not be right to condemn Qatar for something it was forced to do, or blame it for a stance it 'failed' to defend", he said.
Al Jazeera Mubasher Misr, has ceased broadcasting on Monday based on the Egyptian-Qatari reconciliation.
The broadcasting was initially launched following the outbreak of 25 January revolution in 2011. Critics of the channel say it adopted an editorial policy that mirrored Muslim Brotherhood ideologies and was the backbone of the Islamist's media propaganda.
After the overthrow of former Egyptian president Mohamed Morsy in June 2013, Al Jazeera Mubasher Misr was the main point of contention between Egypt and Qatar after President Abdel Fattah al-Sisi rose to power.