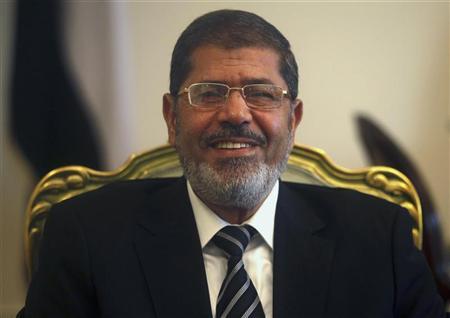 Turkey has invited President Mohamed Morsy to Ankara early next week, diplomatic sources said on Monday. The goal of the visit would be to discuss improving bilateral relations and aligning the two nations' positions on regional and international issues, especially in regards to Palestine and Syria.
Turkish Foreign Minister Ahmet Davutoglu extended the invitation during his visit to Cairo last week. During his trip Davutoglu also stated that Turkey has allocated US$2 billion to support the Egyptian economy through investments and making a deposit at the Egyptian Central Bank.
Sources also stated that Morsy would attend the General Conference of the Justice and Development Party (JDP), Turkey's ruling party, along with other world leaders on 30 September.
The JDP is an Islamist party influenced by the Muslim Brotherhood.
Edited translation from MENA