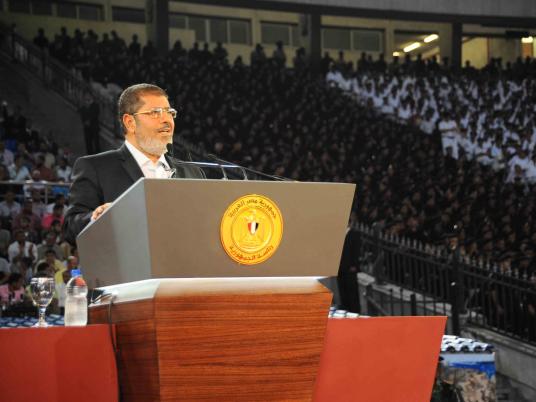 President Mohamed Morsy sent a message to US President Barack Obama Wednesday congratulating him on winning a second term in the US election the day before.
Morsy said he hoped both countries would reinforce bilateral relations to achieve common goals of justice and peace, according to presidential spokesperson Yasser Ali.
US Ambassador to Egypt Anne Patterson said US President Barack Obama's re-election would have a positive impact on bilateral relations, according to state-run news agency MENA. During an Embassy ceremony Wednesday celebrating the elections, she told the press that relations between the two nations are founded on the US supporting Egypt regardless of who won the election.
Asked whether she expects any change in her country's policy on Egypt, Patterson said the US needs to work on a number of issues such as trade and financial aid.
Months after starting his first term in 2009, Obama delivered a speech at Cairo University where he called for a new start in US-Arab and Islamic relations. But many regional players have said they are disappointed with Obama's failure to do enough concerning a number of issues, such as responding to Palestinian statehood aspirations.