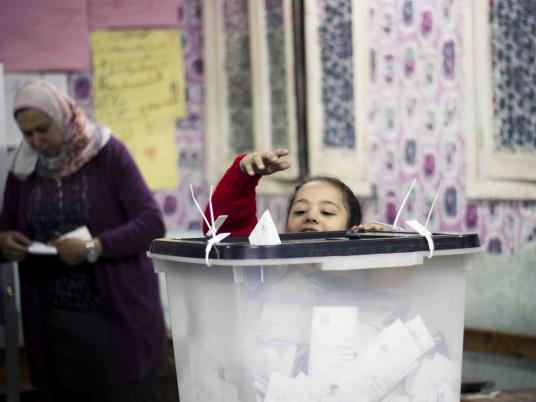 President Mohamed Morsy has predicted that elections for the House of Representatives will be held by October, with the first session of the lower house of Parliament beginning before the end of 2013.
Elections were previously set to take place in stages starting April before a ruling by the Cairo Administrative Court delayed them, pending the draft election law's review by the Supreme Constitutional Court.
Morsy, who was meeting with members of the Egyptian community in Qatar on Tuesday, said the Shura Council, the upper house of Parliament, may finish the draft law on the House elections within two weeks and submit it to the SCC. Morsy estimated that review might take two and a half months, after which he would call elections.
Morsy added that the election would require at least two months' advance preparation, meaning they would most likely occur in October.
Several opposition groups have announced they would boycott the polls if Morsy fails to respond to their demands, which include a national unity government and more proportional representation of electoral districts.
Edited translation from MENA