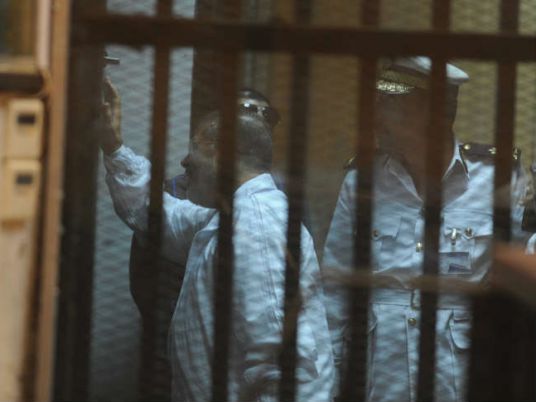 The Cairo Criminal Court postponed on Sunday the trial of former president Mohamed Morsy and 130 other leaders of the Muslim Brotherhood to 15 September in the charges related to their escape from Wadi al-Natroun Prison during the 2011 uprising.
The court had briefly resumed the trial on Sunday to hear from witnesses.
Out of those accused, only 22 defendants have been remanded into custody, with the rest of suspects, including alleged members of Palestinian faction Hamas and Lebanese militia Hezbollah, remaining at large.
The defendants are facing charges of arranging with Hamas and Hezbollah to invade prisons, freeing inmates and causing the death of a policemen during the uprising that ousted Morsy's predecessor Hosni Mubarak.
Edited translation from MENA
.
.