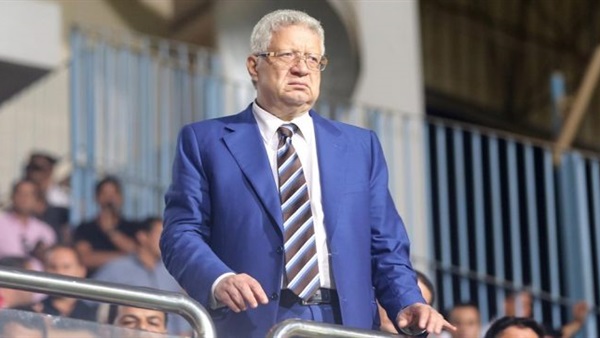 President of Zamalek Club and candidate in Egypt's parliamentary elections Mortada Mansour filed on Tuesday an appeal against the results of the first round of elections wherein he failed to secure enough votes to proceed to the next round.
Runoff elections for the contested Mit Ghamr district will take place between the four highest-ranked candidates.
Mansour came in sixth place.
In the appeal, filed by Mansour's lawyer Khaled al-Berry early on Tuesday morning, Berry asserts that the supporters of Mansour were not allowed to enter the Beshla village committees, and that attendance was restricted to supporters of candidate Ahmed al-Alfy.
The same situation reportedly played out in Sahrajt al-Kubra, Atmida and Dandeet, which is a blatant violation of the electoral process, the claim states.
In his appeal, Berry stated that the number of valid votes cast is not divisible by two, which confirms that there is clear fraud in favor of one of the candidates at another's expense, in addition to excluding 5,000 votes in Sentimay, Dandeet, and Bashalush, as they were counted as void votes.
Candiates Osama Rady, Hilal al-Sheikh, Umayma Hegazy, and Nader Elaiwa also submitted appeals against the results of the electoral process, bringing the number of appeals to the results of the Mit Ghamr district to five appeals.
The General Election Commission accepts appeals against the election results for a period of 24 hours only after the results are announced.
The Mit Ghamr constituency this year had 36 candidates competing for a seat in parliament.
Alfy, a candidate from the pro-Sisi Mostaqbal Watan Party secured 31,578 votes, and Osama Rady from the same party garnered 22,902 votes.
Abdel Fattah al-Bahrawy from the Congress Party got 27,468 votes, and 24,791 votes went to Mahmoud al-Azab.
Mansour's son Ahmed also lost the elections in Cairo's Dokki district.
Mansour's parliamentary immunity will be lifted starting January 9.
He will then face accusations directed against him for insulting President of Ahly club Mahmoud al-Khatib, threatening to kill former footballer Ahmed Hassan, offending the Court of Cassation, slandering former president of Zamalek club Mahmoud Abbas, and insulting businessman Mohammed al-Amin.
Other accusations Mansour must face include charges of corrupt sales and currency exchange operations outside the banking system to maximize Zamalek club's profits.
The Egyptian Olympic Committee in October issued sanctions against Mansour, including suspending him from participating in sporting activities for four years and imposing a fine of LE100,000.
The committee's actions followed complaints lodged against Mansour by numerous sports federations and clubs, including Al-Ahly Club, the Egyptian Handball Federation, the EFA, and various members of the Zamalek Club.
Edited translation from Al-Masry Al-Youm