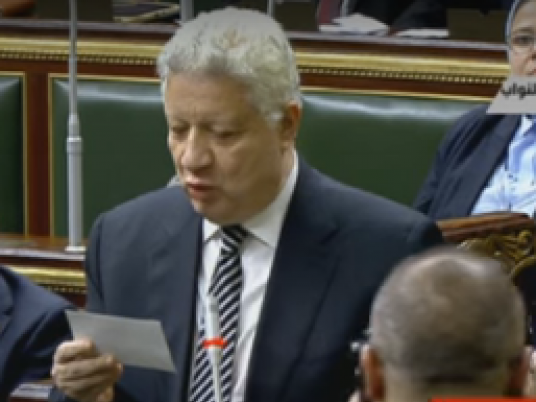 Chairman of the Zamalek football club Mortada Mansour announced he was filing an official complaint with the top prosecutor's office against the Egyptian Olympic Committee, adding that Olympic Committee members who are also members of Zamalek FC, including retired football player Hazem Emam, have all been sacked from the club.
Mansour stressed that he was ashamed of the Zamalek-Olympic Committee members for signing a decision transferring matches outside the Zamalek Club, which Mansour said was not in favor of the club.
Zamalek FC supported the current Olympic Committee members in the latest elections for the Olympic Committee, Mansour said, claiming that he was the reason for their success in the elections.
The Disciplinary Committee of the Confederation Africaine de Football (CAF) on Saturday banned Mansour from engaging in any football activity, after his criticism of CAF officials.
CAF issued an decision to ban Mansour from any kind of football related activity (administrative, sports or otherwise) for a period of one year, alongside a fine of US $40,000.
A statement from the CAF said that the member association will immediately inform the Zamalek FC and ensure that this sanction is adhered to failing, which the Committee reserves the right to investigate and sanction the Zamalek club.
Following Mansour's comments, the Egyptian Olympic Committee, which includes Zamalek Club members like Emam, have banned Mansour from attending any sports events.
Edited translation from Al-Masry Al-Youm