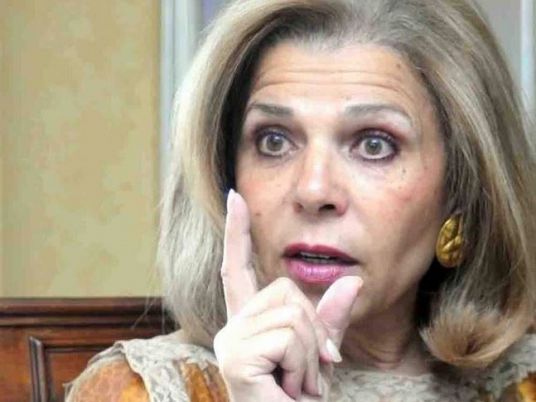 Former Minister of Population Moushira Khattab has been nominated by African countries at the African Summit in Addis Ababa for the Secretary General of the United Nations Educational, Scientific and Cultural Organization (UNESCO).
Khattab returned to Cairo from Addis Ababa on Sunday after her participation in the African Summit.
Khattab said that she is very grateful to African leaders, ministers and officials for their unlimited support to her candidacy among the member countries of the UNESCO's Executive Council.
Khattab added she was very proud of the cohesion and solidarity of all African officials who collectively stood behind the continent's candidate for the position.
African groups with international organizations are able to overcome any difficulties and achieve the aspirations of their peoples, she mentioned.
The decision demonstrates the great appreciation the African official candidate enjoys among other African leaders who she met over the past months and expressed great appreciation for her potentials and qualifications, said head of Khattab's electioneering Mohamed Oraby.
Oraby said African leaders praised Khattab's outstanding performance at the hearing sessions of the UNESCO's executive council in April.
African officials are developing a plan to promote Khattab's candidacy for the position at the UNESCO, he said.
Khattab is an Egyptian diplomat who has led a lengthy and interesting career. She started out as a diplomatic attaché, progressing through the diplomatic service to become the Assistant Minister of Foreign Affairs for International Cultural Affairs. She crowned her long career as an ambassador to the Republic of South Africa, the Czech Republic and Slovakia. She holds a PhD from Cairo University and an MA from the University of North Carolina, USA.
Khattab was ranked third in 2013 out of the five leading female human rights activists in the Middle East and North Africa.
From 1999, she served as the Secretary General of the National Council for Childhood & Motherhood (NCCM), before becoming a vice chair and rapporteur for the UN Committee on the Rights of the Child in Geneva.
In 2009 she was appointed as Minister of Family & Population for Egypt.
Khattab expects to undergo fierce contest from the region, with Qatar nominating their former Minister of Culture and royal adviser, Hamad al-Kuwari for the role as well. Kuwari has already received a great deal of support from the Gulf, with Yemen and Kuwait going so far as to withdraw their own candidates to avoid voting contention among Arabs.
Some experts have criticized the late nomination of Khattab to the running, fearing it could decrease the chance of a Middle Eastern winner as the votes of Arabs will be divided between the two regional candidates.