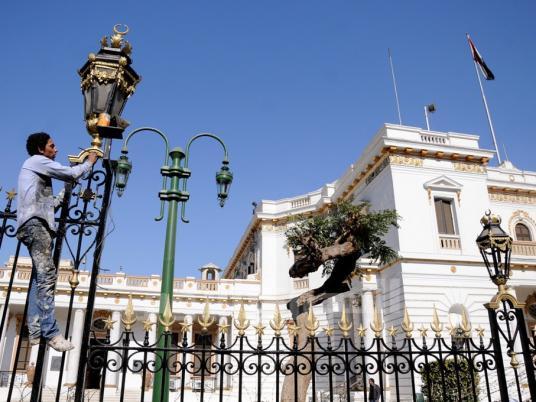 Free Egyptians Party MP Mohamed al-Qurashi on Tuesday headbutted Al-Shorouk newspaper photographer Fady Ezzat after Ezzat videotaped Petrojet Company workers protesting outside the People's Assembly, the state-run news agency MENA reported on Tuesday.
Qurashi had asked Ezzat not to film, saying, "You are setting the country on fire." Ezzat replied that he was videotaping the events taking place. Qurashi then attacked Ezzat.
People's Assembly Speaker Saad al-Katatny told a group of parliamentary news correspondents that he condemned the attack against the journalist and will pursue an investigation into the whole incident, according to MENA.