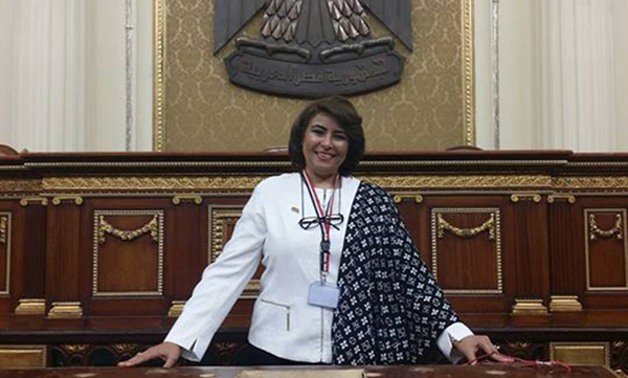 Egyptian member of Parliament Ghada Ajami, undersecretary of the Foreign Relations Committee, said that she is currently preparing a new draft law proposing that Egyptian courts should be able to issue verdicts on terrorism-related cases within a maximum period of 15 days, local newspaper Youm 7 reported.
By setting up special courts, the new bill aims to speed up the issuance of judgments of civil courts, not military ones, she said.
"Procedures are lengthy and are constantly postponed even at times when the the evidence is clear.. We want to set up a timeline as a regulatory measure to facilitate and speed up the prosecution process for justice to be served," Ajami added.
Ajami added that she will be taking into consideration logistical matters for the bill to be correctly implemented, such as increasing the number of judges working on terrorism cases.
According to Youm7, Ajami will be attending a meeting with advisor Bahaa Abu Shaqa, Chairman of the Legislative and Constitutional Committee of the House of Representatives, to discuss the new amendments.
Rights groups say Egyptian prisons may hold as many as 40,000 political detainees and that the new bill would establish special courts to rule on "terrorist" offences and would add new crimes to the list of those punishable by death.
Last month, a draft law was passed for review to ban prison visitations for inmates convicted of terrorist crimes for two years starting from the date they are convicted.
The amendments also stipulate that a terrorist be held in solitary confinement, and after the two years, they get access to prison visitation on condition it is recorded on video and audio so a terrorist cannot make arrangements that harm national security, and that a terrorist should not be included in any pardon, including presidential pardons.
Egypt has ordered the execution of 15 militants who were convicted of carrying out attacks on security forces in the Sinai Peninsula in 2013, an area that has been witnessing a harsh wave of terrorism since the overthrow of former President Mohamed Morsi in 2013 following nationwide protests.
In November, militants targeted a mosque in Sinai, leaving 311 people dead and dozens injured,consequently leading Egypt to intensify counter-terrorism legislation.