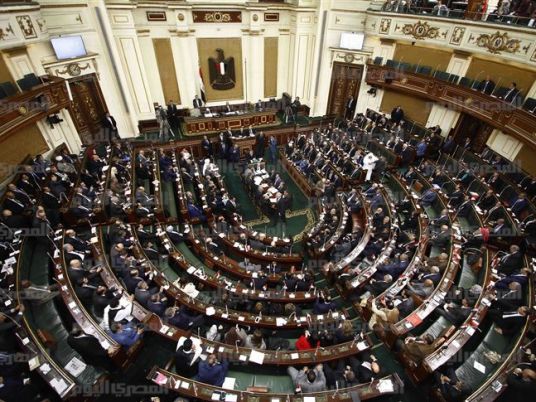 A parliamentary discussion on a US$120 billion loan from Saudi Arabia was disrupted on Tuesday when MPs engaged in a verbal altercation sparked by comments on two Red Sea islands that the Egyptian government agreed to hand over to Saudi control earlier this year.
The loan from the Saudi Fund for Development is intended to develop Qasr al-Aini Hospital in downtown Cairo and has already been approved by presidential decree.
However, during a scheduled debate in parliament on Tuesday, MPs from the "25-30" bloc and the "Support Egypt" coalition exchanged barbed comments after MP Haitham al-Hariri introduced the topic of the two Red Sea islands, Tiran and Sanafir.
Hariri thanked Saudi Arabia for the loan, but continued by adding that the islands are Egyptian sovereign territory and should therefore not be handed over to Saudi control.
A number of MPs objected to Hariri's comment, forcing parliamentary speaker Ali Abdelaal to intervene in an attempted to contain the situation.
"They are giving us the loan. Shall we throw it in their faces for the sake of someone like him?!" another MP said, referring to Hariri.
MP Khaled Youssef then sprang to Hariri's defense, saying, "Speak properly. What do you mean by 'someone like him'?"
A fourth MP responded to Youssef, saying, "This is the first time we have heard your voice or seen you."
The session ended with the majority of MPs approving the loan.
However, some MPs objected to the allocation of the whole loan to Qasr al-Aini and called for some funds to be allocated to other hospitals.
Edited translation from Al-Masry Al-Youm