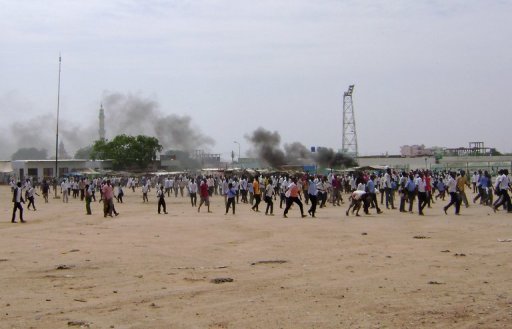 The Brussels-based section of Medecins Sans Frontieres (MSF) will pull out of war-torn parts of Sudan due to a lack of cooperation from authorities, the medical charity said on Thursday, as the country sees an uptick in violence.
Sudan has faced a rebellion in Darfur since 2003 and a separate but linked insurgency in Blue Nile and South Kordofan since the secession of South Sudan in 2011.
The group said that total denial of access to Blue Nile state, forced closure of activities in East Darfur and administrative obstacles in South Darfur had made its work in those conflict-hit areas impossible.
"Our experience is that the Sudanese government arranges meetings specifically to prevent international aid, rather than to facilitate it," Bart Jassens, the director of operations for MSF in Brussels, said in a statement.
Violence has increased in Darfur since the government asked the UN-African Union peacekeeping mission to leave in November, and in Blue Nile and South Kordofan since ceasefire talks collapsed in December.
Operations in South and East Darfur, which are run by the French section of MSF, would continue, while the office in South Kordodan remained temporarily suspended since an MSF hospital was bombed there on January 20, a spokeswoman said.
The Sudanese government could not be immediately reached for comment.