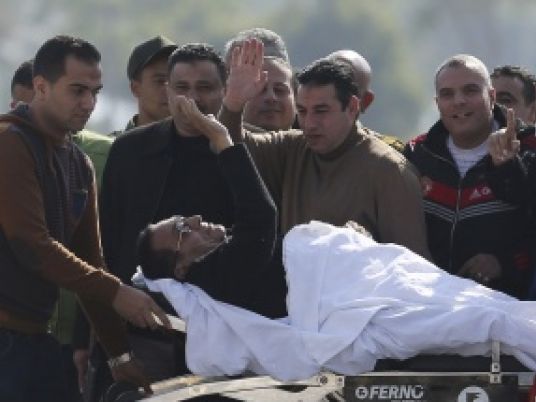 Former president Hosni Mubarak will appear at the High Court in downtown Cairo Thursday to attend the last part of a trial accusing him of ordering the murder of pro-democracy protesters who ended his rule in 2011.
Independent daily newspaper Al-Shorouk quoted sources at the Court of Cassation as saying that security will bring Mubarak to the courtroom located at one of Cairo's busiest squares.
Mubarak, whose trial over protest murders kicked off in August 2011, was acquitted of the charges in November 2014, along with his interior minister Habib al-Adly and six of the latter's aides. Prosecutors appealed his acquittal in June, which was accepted by the Cassation Court.
Mubarak's trial by the Cairo Criminal Court used to be held in the luxurious New Cairo suburb on the eastern outskirts of the capital for security reasons.
But the judicial source told Al-Shorouk that the Court of Cassation has never relocated any of its cases, adding that with the trial coming to its final, decisive stage, Mubarak's appearance in the courtroom is mandatory.
Mubarak has been absent, for health reasons, from several court sessions in multiple trials. He is currently serving time for financial corruption at the Maadi Military Hospital south of Cairo, where he has spent most of his custody detention pending trial.