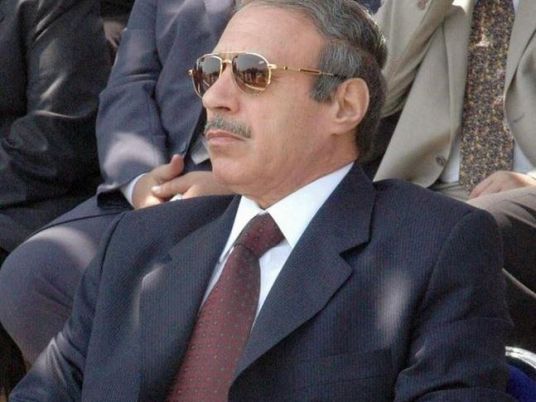 The Saudi Embassy in Washington denied on Friday media reports claiming that Egypt's former Interior Minister Habib Al-Adly, who served under Hosni Mubarak, is currently working as a security advisor to the Saudi Crown Prince Mohammed Bin Salman.
The head of the media office at the Saudi Embassy, Saoud Kabaly, said through his Twitter account that the reports published by The New York Times are untrue.
He added that the newspaper's Middle East reporter Ben Hubbard did not verify the authenticity of the information, saying that the official spokesperson of the Saudi Embassy in the US was shocked by the choice to publish unverified statements.
"The New York Times newspaper preferred not to wait for a response from the Saudi Embassy in the US on the allegations of the presence of Habib Al-Adly in Saudi Arabia, instead it deliberately published," he explained.
Last week, The New York Times reported that Egypt's former Interior Minister, Habib al-Adly, has been advising the Saudi Arabian Crown Prince, Mohammed bin Salman.
The official spokesperson for the Saudi embassy in the US, Fatma Baasyan, did not confirm or deny the claims, while Adly's lawyer, Farid al-Deeb, denied them.
Al-Deeb stated that the former minister has not left Egypt, affirming that al-Adly will be appealing a seven-year sentence given to him at the Court of Cassation on 11 January 2018, after being found guilty on charges of corruption.
Al-Adly was found guilty of appropriating the Interior Ministry's funds and acquiring illicit gains amounting to a total of LE 529 million.
In May, Egypt's Ministry of Interior notified the Cairo Public Prosecution that police had been searching for al-Adly after he allegedly escaped from his home in 6th of October City.
Al-Adly served as former-president Hosni Mubarak's Minister of Interior from 1997 to 2011, the longest-serving interior minister under Mubarak. Al-Adly was released from detention in March 2015 after being acquitted on charges of using his political influence to acquire LE 181 million of illicit funds.