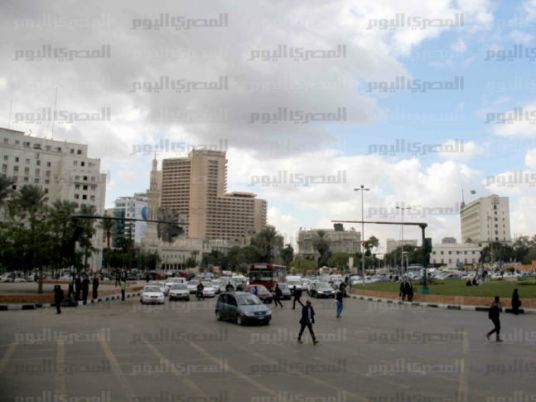 As tension grows ahead of the fifth anniversary of the January 25 Revolution, several reports of activists and petitioners for protest being arrested have circulated news websites, signifying a potential government crackdown.
Al Bedaiah reported Thursday that Doctors' Syndicate member Taher Mokhtar and his two roommates, Ahmed Mohamed Hassan and Husammadin Hamad, were arrested following a raid on their downtown apartment. Mokhtar is an activist who has demanded for health care reform while Hassan is against compulsory military service.
Egyptian Streets reported that the three spent the night in Abdeen Police Station following their arrest. It is unclear what charges will be pressed against the trio.
A source told Egypt Independent that police have been circulating the downtown area inquiring about activists in certain buildings and offices.
Political activist and poet Omar Hazek was briefly detained at Cairo International Airport on Thursday while attempting to travel to The Netherlands to receive an award for freedom of expression, reported Ahram Online. Security told Hazek, who spent two years in prison for illegal protesting and was released in September 2015, that he was barred from traveling for "security reasons".
Ahram also reported that Masr Al-Arabia news website was raided in Giza and its administrative manager was arrested for spreading "false news".
In a statement published on the Muslim Brotherhood portal Ikhwanweb on Thursday, the banned organization said it calls on "all Egyptians to unite and close ranks to launch an effective wave of non-violent protests that will oust the military junta and its putschist regime and achieve the January 25, 2011 Revolution's objectives."
On Wednesday Al-Masry Al-Youm reported that two Muslim Brotherhood members were arrested for organizing January 25 protests on Facebook. According to the Interior Ministry, the two individuals, one from Giza and the other from Minya, were managing 47 Facebook pages that were being used to organize protests.
The government has been very vocal in saying that no unauthorized protests will be tolerated on January 25. In December, President Abdel Fattah al-Sisi delivered a speech to the Endowments Ministry in which he said the people demanding a new revolution will "ruin the country".
In early January, the Endowments Ministry distributed leaflets to imams instructing them to explain to worshipers during Friday prayers that protesting on January 25 is prohibited. The leaflet described the call for protests on January 25 as a "full crime, and poisoned ominous calls that aim at sabotage, murder and destruction in the country".
In late December, Townhouse Gallery and Rawabet Theatre were raided and shut down and the following day Merritt Publishing House was raided and one staff member was arrested. The raids were seen as an attack on the activist and art community ahead of the January 25 anniversary.
Also in late December, four April 6 Youth Movement activists were detained and charged with illegal protesting and for belonging to a banned organization.