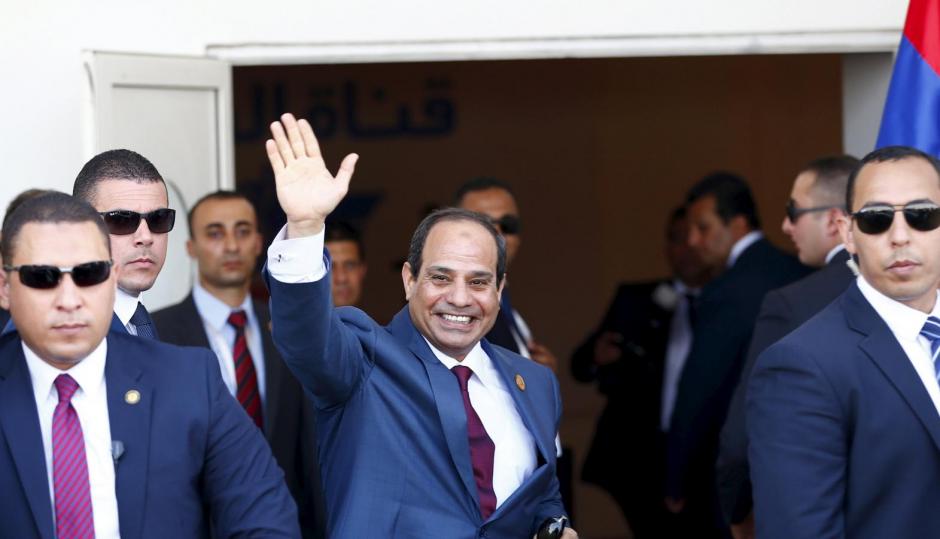 Pro-Muslim Brotherhood (MB) media and activists mocked Egyptian President Abdel Fattah al-Sisi during a speech when he addressed attacks carried out by Yemeni militias against Saudi Arabia with ballistic missiles, saying that he made a slip of tongue when pronouncing "ballistic missiles".
During the speech at the Arab League on Sunday, he said "Egypt will not accept Yemeni elements to fire [against] Saudi Arabia's territory with ballistic missiles".
MB media alleged that he said "plastic missiles" instead of the Arabic equivalent 'ballisti'.
The news went viral on social media with many people mocking the president's pronunciation.
However, strategic and linguistic experts said "the statement was true" and that Sisi's pronunciation was completely correct, explaining that 'ballistic' is an English word that can be pronounced both "ballistic or ballisti".
Speaking to Sky News Arabia, Egyptian strategic and military weapon expert Samir Ragheb said that the English pronunciation of ballistic missiles is very common in the Egyptian army. Ragheb added that Egyptian army officers and members use the term ballistic or ballisti.
Ragheb gave an example of the word 'logistics' which is also pronounced in Arabic 'logisti,' saying that these terms have a western origin and its pronunciation in Arabic differs from one person to another.