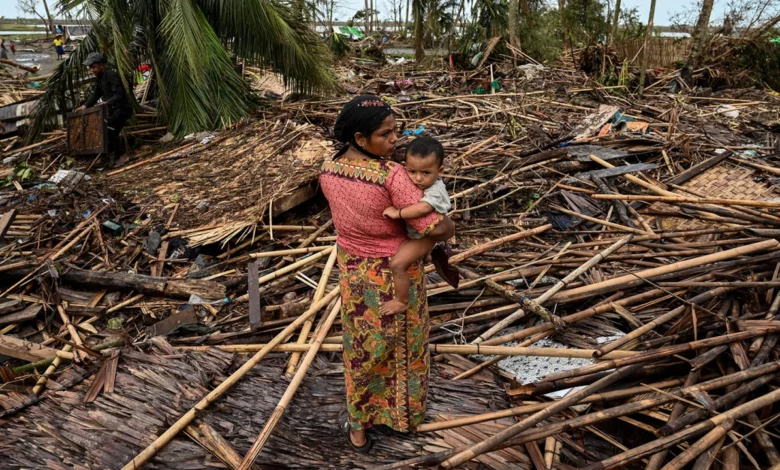 Myanmar's ruling junta has suspended humanitarian access to western Rakhine state, where more than a million vulnerable people are in urgent need of aid a month after a powerful cyclone devastated the region, the United Nations said.
The UN's humanitarian office (OCHA) said the decision to stop aid access in the already-impoverished state has paralyzed the humanitarian response to Cyclone Mocha and crippled life-saving aid distributions to storm-hit communities.
"Four weeks into this disaster response and with the monsoon season well underway, it is unfathomable that humanitarians are being denied access to support people in need," UN Resident and Humanitarian Coordinator Ramanathan Balakrishnan said in a statement Monday.
Balakrishnan said it was "yet another devastating setback for more than a million people" in need of assistance.
"Just when vulnerable communities need our help the most, we have been forced to stop distributions of food, drinking water, and shelter supplies," he added.
Cyclone Mocha slammed into western Myanmar on May 14 as one of the strongest storms ever to hit the country. Coastal areas in Rakhine bore the brunt of the cyclone's winds, which tore over the state at over 200 kilometers per hour (195 mph), destroying homes, livelihoods and infrastructure.
The storm flooded farmlands, killing livestock and contaminating drinking water in one of Asia's most impoverished regions. The winds collapsed bridges, destroyed boats, blocked roads, cut communication lines, and damaged schools and hospitals.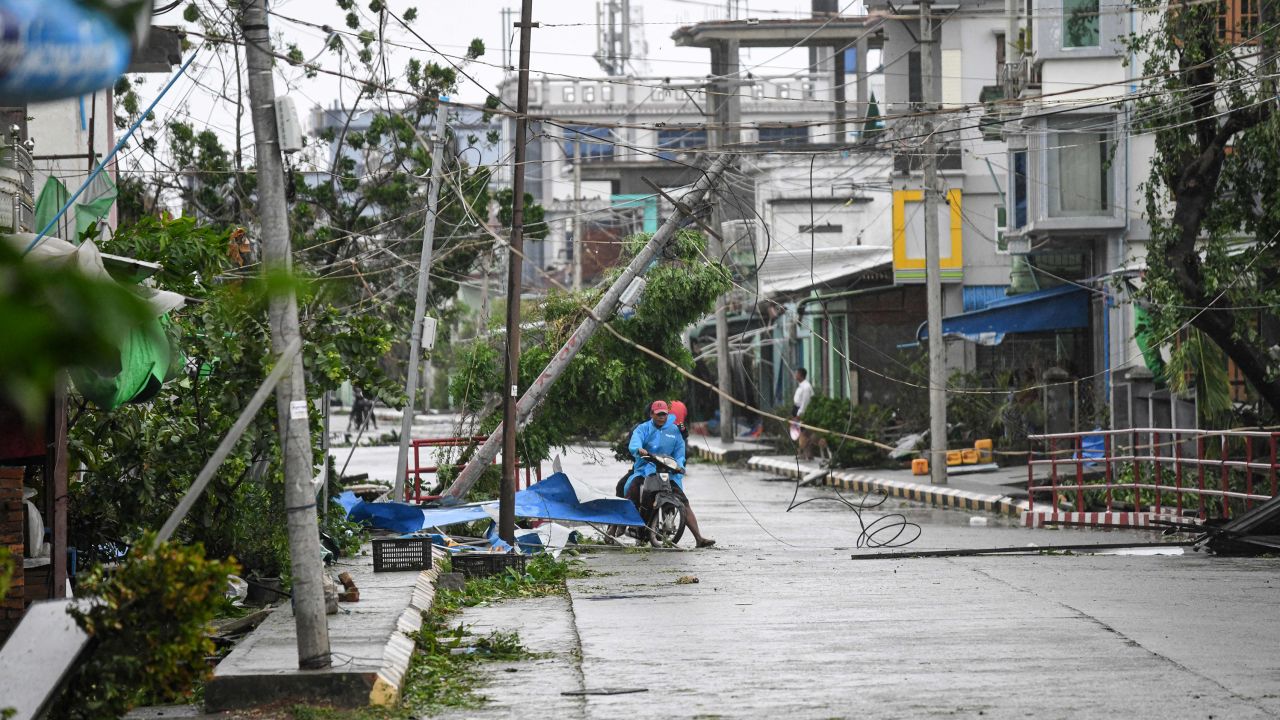 About 1.6 million people were most heavily affected by the cyclone, including thousands already displaced and reliant on humanitarian assistance before the storm hit. Immediate concerns included access to shelters, food, drinking water, medicine, fuel and sanitation.
UN OCHA said last week more than 110,000 affected people have received shelter and other supplies, while food assistance has reached almost 300,000 people in Rakhine state.
But a month after the cyclone hit, families are still living out in the open and in need of food and other supplies.
Travel in Rakhine state has long been heavily restricted and aid groups are required to apply for travel authorizations a month in advance, an aid official recently told CNN.
The junta, known as the State Administration Council since it seized power in a 2021 coup, did not lift those restrictions in the wake of the cyclone, despite the dire need for international assistance.
The UN said it has had "significant engagement" with Naypyidaw and regional officials in which "initial approval for distribution and transportation plans and additional travel authorization was received for wider distributions in June."
But "this has since been rescinded, pending further clearances," it said.
Similar plans for distribution and transportation in neighboring Chin state also remain pending, it added.
"This denial of access unnecessarily prolongs the suffering of those without food to eat or a roof over their head. It increases the risk of food insecurity and water-borne disease," Balakrishnan said, and urged the junta to reconsider its decision and reinstate the initial approval.
On June 8, Medecins Sans Frontieres said its travel authorization for Rakhine was also suspended.
"This will desperately hurt communities as we will be unable to open primary healthcare clinics, facilitate emergency referrals or provide much needed emergency relief items," the aid group said on Twitter.
The situation for those whose homes were damaged or destroyed in Rakhine has worsened with the arrival of the monsoon season.
Heavy rains and flooding have been reported in some areas hit by the cyclone, hampering recovery efforts, UN OCHA said.
Rakhine is a largely impoverished and isolated state, which in recent years has been the site of widespread political violence.
Hundreds of thousands of people have been displaced due to the protracted conflict, many of them members of the stateless Rohingya minority group, long persecuted in Myanmar.
Rohingya in Rakhine are mostly confined to camps akin to open air prisons, where authorities place strict controls on their movement, as well as access to schooling and health care.
Many of these areas and camps were hit hard by Cyclone Mocha, and Rohingya families are still without food or shelter.