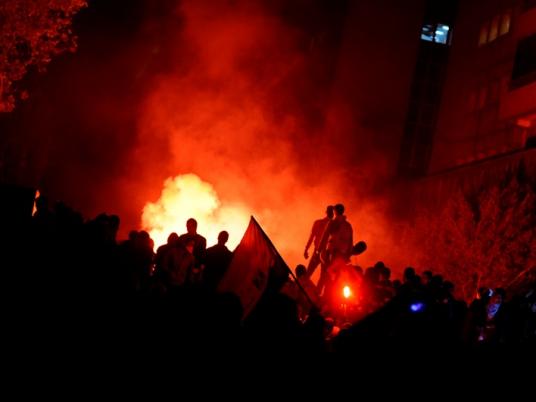 Egypt's National Defense Council has called for all political powers to participate in a broad national dialogue mediated by neutral figures in a move to end ongoing political tension in the country.
The move comes after dozens of people were killed in protests across the country Friday and Saturday. Protesters condemning President Mohamed Morsy's government on the anniversary of the 25 January revolution, as well as those protesting death sentences for 21 defendants in the Port Said football violence trial, clashed with security forces in several cities.
The council, which consists of the highest military and security officials in the country, has also for a curfew or state of emergency in the areas worst-hit by violence, according to a statement read by Information Minister Salah Abdel Maqsoud live on state TV.
Earlier, state TV had reported that Morsy had held a meeting with council members to discuss the violence that erupted during Friday's protests commemorating the second anniversary of the 25 January revolution.
Article 197 of the Constitution states that the National Defense Council is presided over by the President and includes the speakers of the House of Representatives and the Shura Council, the prime minister, the defense, foreign affairs, finance and interior ministers, the General Intelligence Service chief, the Armed Forces chief of staff, the head of Military Intelligence and the commanders of the army, navy, air force and air defense.
In its statement, the council also said that the proposed national dialogue will also agree on standards for free and fair elections.
Egypt's opposition National Salvation Front threatened on Saturday to boycott upcoming parliamentary polls if Morsy does not field a comprehensive solution to the country's ongoing political split. The front, a coalition of leftist and secular parties opposing the ruling Islamists, has called for the creation of a "national salvation" government.