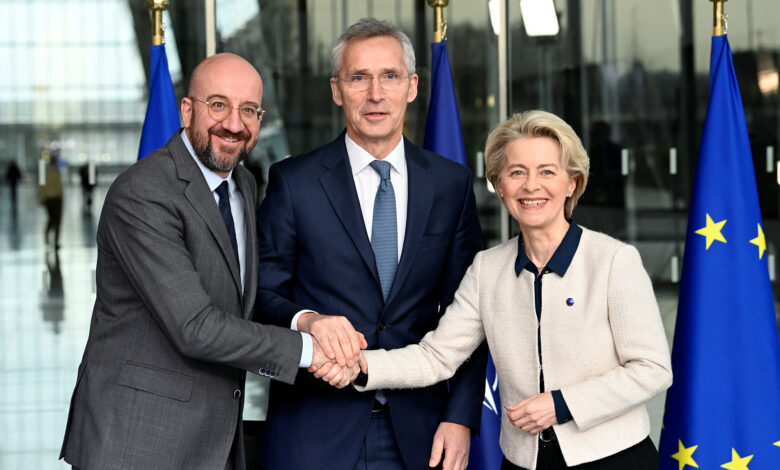 NATO has pledged to "strengthen" support for Ukraine after signing a joint declaration with the European Union on Tuesday.
NATO Secretary General Jens Stoltenberg called the "strategic partnership" between the EU and NATO "more important than ever," as Russia's grinding invasion of Ukraine approaches 11 months.
"We must continue to strengthen the partnership between NATO and the European Union, and we must further strengthen our support to Ukraine," Stoltenberg said in Brussels, after signing the third joint EU-NATO declaration with European Commission President Ursula von der Leyen and European Council President Charles Michel.
"We know that we have to strengthen and now deepen this more than 20-year-old partnership because Europe security is challenged and it is under threat," von der Leyen told journalists.
The EU-NATO partnership will become "even more important once Finland and Sweden become full NATO members with their accession," von der Leyen added.
The European Commission chief referenced the sabotage of the Nord Stream pipelines as an example of the need "to take more responsibility for the security of our network infrastructure."
She also highlighted the importance of keeping "the pressure on the Kremlin," saying that the EU will soon impose sanctions on countries including Belarus and Iran who militarily support Russia's war in Ukraine.
NATO has remained steadfast in its support of Ukraine since Russian launched its invasion in February, with Western allies sending billions of dollars worth of weapons and other aid to Kyiv.