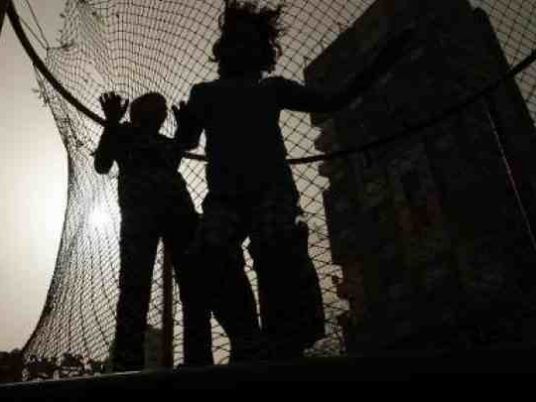 The National Council for Childhood and Motherhood (NCCM) announced Wednesday that children were most abused in Egypt at schools and on the street in February.
During the month of February, the organization recorded 106 violations of children rights in the streets, followed by 48 violations by school authorities.
Violations by school authorities returned towards the top of the list after it had fallen back during January due to the mid-year vacation.
State institutions committed 35 violations against children ranking third on list, the family ranked fourth with 27 cases, children committing violations against each other ranked fifth with 26 cases, the father ranked sixth with 21 cases, the mother seventh with 18 cases, terrorism ranked eighth with 10 cases, the stepmother came ninth with four cases, and finally the stepfather tenth with only one case recorded.
The majority of violations occurred in Cairo where 66 cases were recorded in February. Giza ranked second with 30 violations, followed by Alexandria with 32 violations.
Physical violence ranked first with 250 cases, moral violence came in second with 33 cases, sexual violence third with 24 cases and finally verbal violence with three cases, according to the report.
Edited translation from Al-Masry Al-Youm