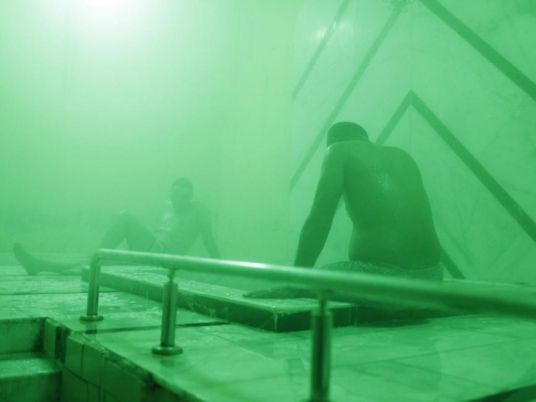 Neighbors of a popular bathhouse in downtwon Cairo where several men were arrested over alleged debauchery have said they were confident the suspects were innocent, hours after Cairo's Azbakiya Misdemeanor Court cleared 26 men accused of practicing homosexuality inside the place back in December 2014.
Al-Masry Al-Youm met with residents of Bab al-Bahr, Alexandria, to which the acquitted defendants belong. One man said the lady, presumably the TV presenter Mona Iraqi, who captured the arrests on her mobile phone was waiting outside the bathhouse and made a phone call once the defendants entered the place, whereby police came and took them out. He described the incident as an "attempt to tarnish the area's reputation."
"Those are very good people, we and our ancestors had our shops next to that bathhouse and have never seen anything wrong from them," a shop owner in the vicinity of the bathhouse said.
Edited translation from Al-Masry Al-Youm