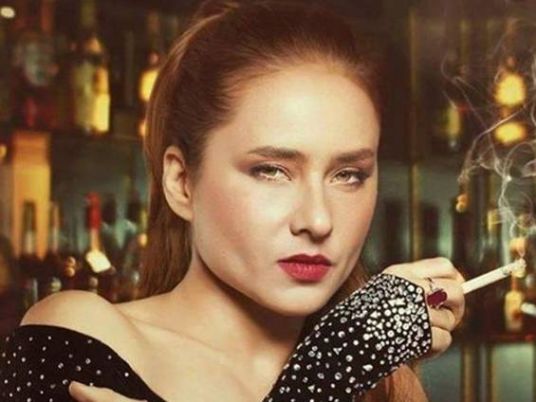 The Egyptian actress Nelly Karim continues to shoot her scenes in the third season of the series "Leh Laa" (why not), in which she takes the lead role.
Karim posted picture from behind the scenes of the filming, through her account on Facebook, and commented: "filming why not .. the third part .. soon."
Menna Shalaby starred the second season of the series, in which she played the role of an ophthalmologist for the first time in the drama, with Ahmed Hatem, Amir Shaheen and Sarah Abdel-Rahman. The series is written by Maryam Naoum and directed by Maryam Abu Auf.
The first season of the series, starred Amina Khalil in her lead role, Hala Sedky, Sherine Reda, Mohsen Mohieldin, Muhammad Sharnoubi and some new actors.
On the other hand, Karim is starring in the Ramadan 2023 drama in a new series written by Medhat el-Adl, and directed by Mando el-Adl.
The last collaboration between Karim and Medhat el-Adl was the series "Le Aaala Seaar" (for the highest price) which was broadcast in 2017.
Karim participated in the Ramadan 2022 drama in the series "Faten Amal Harbi", with the participation of Sherif Salama, Hala Sedky, Mohamed Tharwat, Mohamed al-Sharnoubi, Khaled Sarhan, Fadia Abdel Ghani, Gillan Alaa, Mohamed al-Taji, written by Ibrahim Issa, directed by Mando el-Adl, and produced by el-Adl Group.