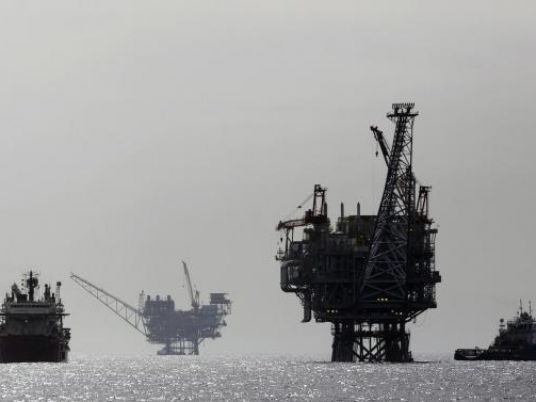 Prime Minister Benjamin Netanyahu has won more time to overcome a political hurdle after parliament postponed a vote on authorising the government to secure a deal on developing Israel's natural gas fields.
The proposed gas agreement has prompted a national debate over monopolies and profits for big oil companies because it would allow Texas-based Noble Energy and Israel's Delek Group to keep ownership of the massive offshore Leviathan and Tamar fields, which could turn Israel into a major energy exporter.
At least three cabinet members cited conflicts of interest – personal or business-related – in withholding support for an agreement with the energy companies that would circumvent anti-trust regulation, scuppering Netanyahu's plan to hold the vote on Monday.
Netanyahu, who won re-election in March, has only a one-seat majority in the 120-member parliament.
Strategic Affairs Minister Zeev Elkin, a member of Netanyahu's right-wing Likud party, said on Tuesday that instead of pushing for a vote now in the legislature, the government would fine-tune details of the agreement and publish its outline later in the day.
"Only after a broad public debate, which will last a whole month, will the government vote on it," Elkin said on Army Radio.
That will give Netanyahu more breathing room to try to persuade the recalcitrant ministers to back the deal or enlist support from the opposition benches.
Critics of the agreement say Netanyahu is putting big oil profits above what could be a windfall for the state and citizens hoping for lower energy prices. He says the more pressing issue is to get the gas out of the ground and fast-track the development of Israel's natural resources.
REGIONAL BENEFITS
Development of Leviathan, which could supply billions of dollars worth of gas to Egypt and Jordan, has been held up for a few years by regulatory issues. Israel's anti-trust authority objects to the monopoly arrangement.
Netanyahu's original plan to push the deal through swiftly last week, was derailed by his economy minister, Aryeh Deri of the ultra-Orthodox Shas party, who declined to sign off on the agreement. He cited monopoly concerns.
That in turn forced Netanyahu to go to parliament in order to give the government the required authorization to finalise the deal with Noble and Delek, which currently control a number of gas fields off Israel's shore.
The U.S. State Department, hailing prospective regional benefits, has voiced support for moving ahead with the deals between Noble Energy, Jordan and Egypt. U.S. Secretary of State John Kerry has discussed the matter with Netanyahu in the past.