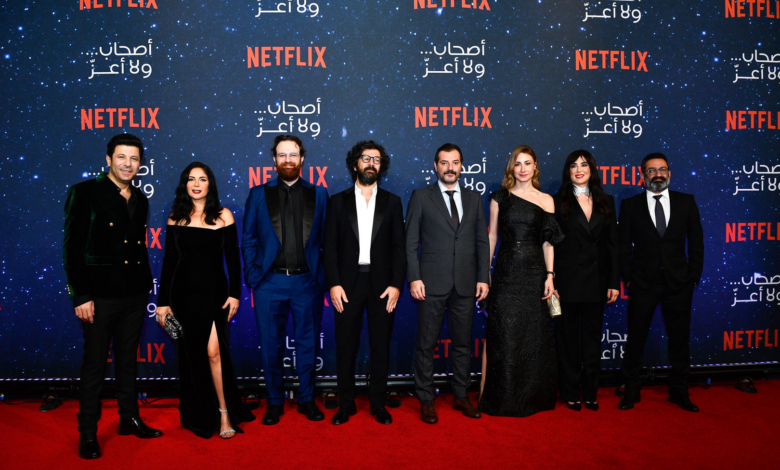 Netflix celebrated the upcoming January 20 premiere of its first original Arab film, "Perfect Strangers" on Monday at Dubai's Bulgari Hotel.
The film's star-studded cast attended the event and includes the likes of Mona Zaki, Nadine Labaki, Eyad Nassar, Adel Karam, Georges Khabbaz, Diamand Abou Abboud, Fouad Yammine and the movie's director Wissam Smayra.
The cast was joined at the event by the production team from Front Row Film Entertainment, Film Clinic, Empire Entertainment, Yalla Yalla, and executive producer Mayada al-Haraki.
Set in Lebanon, the film's premise revolves around seven friends gathering at a dinner party who decide to play a game where everyone agrees to openly share every message and call they get.
Yet what was supposed to be a fun night ends up spiraling as dramatic secrets come to light. It is an adaption of an award-winning Italian film of the same name.
The film will premiere on the streaming service with subtitles in 31 languages and dubbing in three languages.