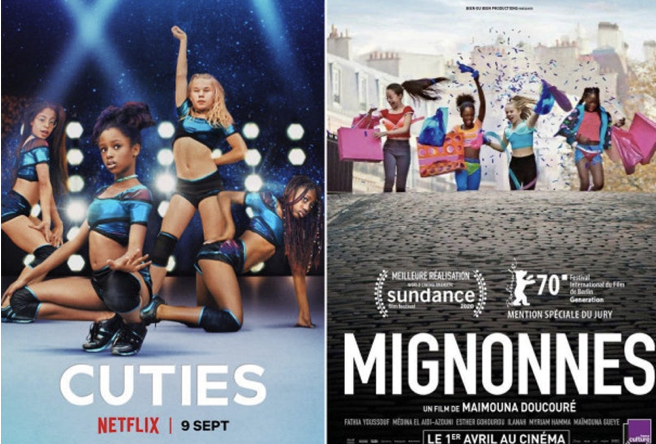 Netflix's release of the award-winning French comedy/drama "Cuties" (2020) has sparked global outrage over accusations that the film portrays children in a sexually explicit manner.
The controversial film follows an 11-year-old young Senegalese immigrant in Paris who joins up with a free-spirited dance clique to escape from her dysfunctional family, Variety reported.
The website added that the hashtag #CancelNetflix trended on Twitter a day after the film's September 9 release.

A change.org petition with over 600,000 supporters has called on Netflix customers to cancel their subscriptions, Variety wrote.
Backlash against the film began as early as its first promotional artwork released in August, which came under fire for portraying the film's child cast in revealing costumes and suggestive poses.
Netflix issued a statement on August 20 in response to the outrage, saying: "We're deeply sorry for the inappropriate artwork that we used for Mignonnes/Cuties. It was not OK, nor was it representative of this French film which won an award at Sundance. We've now updated the pictures and description."
Variety reported that the controversy over "Cuties" has caused US Netflix subscription cancellations to rise nearly eightfold.