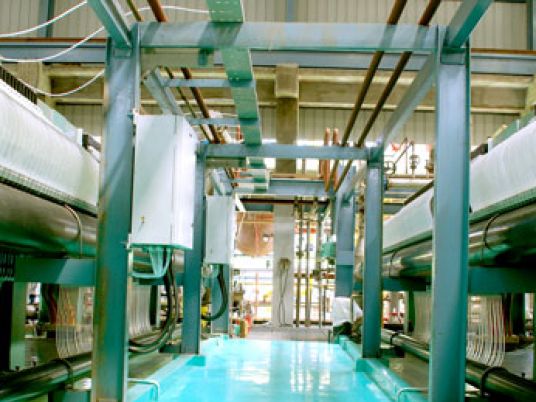 Prime Minister Ibrahim Mehleb visited the Sanmar Chemicals factory in Port Said on Wednesday.
The factory, which is the largest in the Middle East and North Africa, is projected to produce 275,000 tons of caustic soda per year, 60,000 tons of green ethylene derived from ethanol and 200,000 tons of polyethylene chloride vinyl.
Chairman Jayaraman said the Indian Sanmar Group is investing US$1.15 billion and creating 2,000 direct and indirect job opportunities, pointing out that the group is investing an additional $150 million to build a new factory for poly vinyl chloride with a capacity of 200,000 tons.
The Sanmar Group is specialized in chemicals, engineering, metals and shipping.
Edited translation from MENA