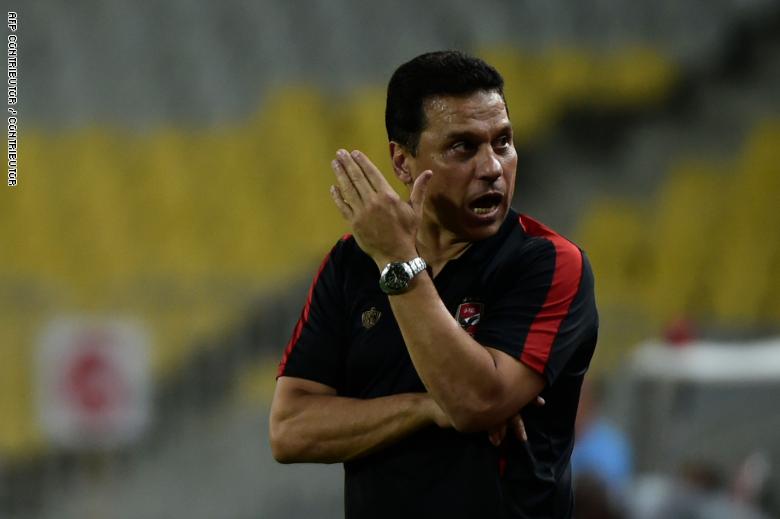 The Egyptian national football team's new coach Hossam al-Badry announced on Saturday the first team roster released since he joined the Pharaohs. The list includes a number of new players while some former players have been excluded, CNN Arabic reported.
For a friendly match against Botswana, Badry listed Mohamed El Shenawy, Mohamed Awwad and Mohamed Bassam as goalkeepers.
The defense line saw the return of Ahmed Fathy, who was absent from the squad for the Africa Cup of Nations 2019. Also listed were Ragab Bakkar, Mahmoud Alaa, Baher Mohamady, Ayman Ashraf, Abdallah Gomaa, Mohammed Hamdy and Ahmed Hegazy.
The midfield list included Tarek Hamed, Amr al-Souliya, Hamdy Fathy, Abdallah al-Saeed, Mohamed Magdy (Afsha), Omar Gaber, Mohamed Elneny and Mahmoud Hassan Trezeguet.
Mohamed Salah was absent from the list of strikers, which included Ahmed Hassan Koka, Omar Saeed and Hussam Hassan.
Badry excluded a number of players who participated in the Africa Cup, including Ahmed Elmohamady, Ahmed El Shenawi, Mahmoud al-Wensh, Ahmed Ayman Mansour, Ali Ghazal, Amr Warda, Nabil Donga, Waleed Suleiman and Ahmed Ali.
Badry succeeded Mexican coach Javier Aguirre, who was knocked out after Egypt left the Africa Cup's round of 16.
He was fired before all members of the Egyptian Football Association resigned.