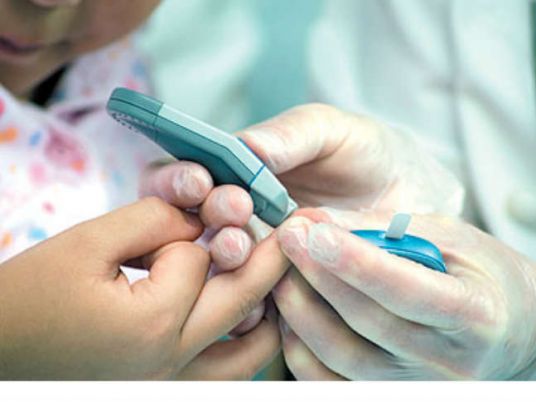 The Arab Diabetes Forum, which was attended by more than 1,000 doctors from Egypt and other parts of the world, announced on Thursday a new drug called Liraglutide for Diabetes Type II that can control the blood sugar levels for 24 hours due to its genetic engineering technology, which also prevents bouts of dizziness and fainting.
The new drug is a catalyst to insulin that slows down the stomach and increases the sense of satiety, which results in weight loss, as most patients of this type of diabetes suffer from obesity.
The composition of the new drug, which is considered a scientific breakthrough, contains 97 percent natural hormone.
Dr. Abbas Orabi, president of the forum, said Egypt is ranked ninth in the world in terms of diabetes rates, with more than 15 percent of the total number of adults suffering from the disease.
"There are 7.5 million people with diabetes, a figure expected to reach 13 million by 2035," he said, explaining that the disease can be genetic or acquired from a nutrition lifestyle.
Edited translation from Al-Masry Al-Youm