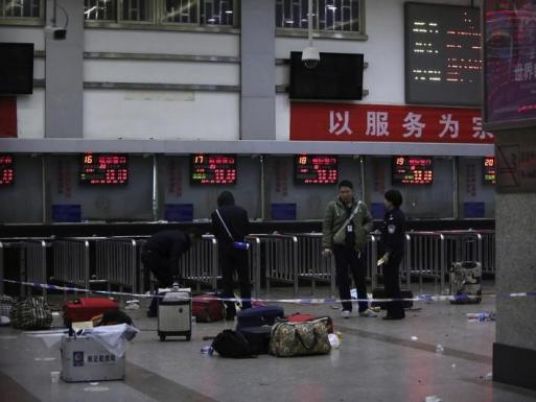 Air travelers are all too familiar with carry-on bag anxiety: the feeling sparked by last-minute and sometimes seemingly arbitrary decisions that a piece of luggage is too large to fit in the overhead bin.
On Monday, the world's aviation trade organization, which also focuses on weighty issues such as flight safety and airline profitability, announced an "optimal size" standard and an effort to get world airlines to sign on to the move.
The goal is to give airlines and passengers assurance that compliant bags can board the plane, no questions asked.
"It'll reduce fights between gate agents and passengers," Thomas Windmuller, a vice president of the International Air Transport Association (IATA), said at the group's annual meeting in Miami.
However, the new size is slightly smaller than many current standards. At 21.5 inches (55 cm) by 13.5 inches (35 cm) by 7.5 inches (20 cm), including wheels, that is slightly smaller than the 22 inches by 14 inches by 9 inches that United Airlines (UAL.N), American Airlines (AAL.O) and Delta Air Lines (DAL.N) currently allow.
IATA worked with plane makers Boeing (BA.N) and Airbus (AIR.PA) to find a size guaranteed to fit in bins of planes with 120 seats or more, at least a 737 or A319. Travelers on smaller regional aircraft still take the risk of bags being barred from boarding.
IATA said it is talking with major luggage brands, including Tumi and Samsonite, on making bags at the new size, which it expects will be available this year.
Manufacturer Crown Luggage of China has already produced sample suitcases, which IATA handed out at its three-day event.
The new bags carry an IATA "Cabin OK" tag to tell gate agents and flight crews that the luggage is compliant. Each tag also has a unique tracking number that will allow owners to locate a lost bag via a website, okoban.com.
So far, IATA said airlines interested in signing on to the standard include Brazil's Azul, Germany's Lufthansa (LHAG.DE), Emirates airline [EMIRA.UL], Avianca AVT_p.CN, Qatar Airways, Cathay Pacific Airways (0293.HK), China Eastern (600115.SS), China Southern (600029.SS) and Caribbean Airlines.
IATA expects others to join in coming months, around the same time bags become available in stores.
"I haven't come across an airline yet that said this is a terrible idea," said Windmuller. The program is voluntary, and airlines can refuse bags if they suddenly change a flight to a smaller aircraft.
(This version of the story corrects to say "optimal size" not minimum in paragraph 2)