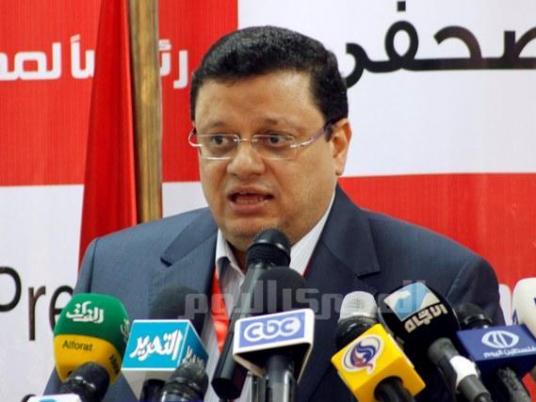 A new law for the "protection of the January 2011 revolution" was issued late Thursday night, announced by presidential spokesperson Yasser Ali in a televised statement.
The new law stipulates reinitiating investigations into the killing and attempting killing of protesters during last year's uprising that deposed former President Hosni Mubarak.
Every official from the ousted regime who was a perpetrator, whether directly or indirectly, will come under scrutiny, Ali said.
Retrials would be held if new evidence appears in the course of these investigations.
The law also provides for the creation of a revolution protection prosecuting body with nation-wide departments. The body would be formed of judges, who would serve year-long terms.
By law, failing to provide evidence connected to these crimes or other felonies involving the political or financial corruption of former regime officials would be a criminal offense. Certain courts of law will be devoted to hearing and trying these cases. Suspects can be detained based on the decision of the prosecutor general.
The new law is officially in effect, but will be reviewed by the incoming parliament after it is elected for feedback.
This comes on the heels of the announcement of a new consistitutional declaration earlier Thursday evening, which granted Morsy sweeping powers and which led to the sacking of former Prosecutor General Abdel Meguid Mahmoud. Shortly after the constitutional declaration was declared, Talaat Ibrahim Aballah was sworn in as Mahmoud's successor. After the ceremony Abdallah declared his intention to retry Mubarak, former Interior Minister Habib al-Adly and several other former regime officials.
Revolutionary forces and political figures have called for a mass demonstration in Tahrir Square on Friday to protest Morsy's constitutional declaration.