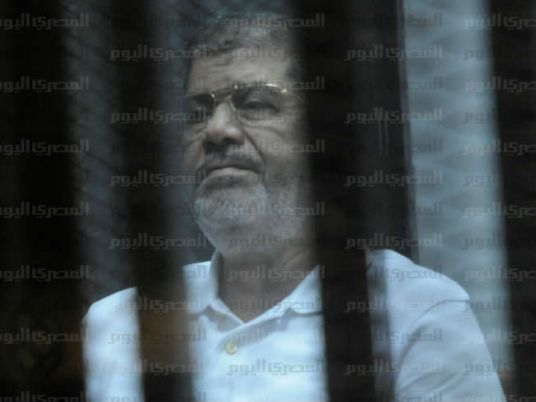 Cairo Summary Proceedings Court adjourned on Monday the first session of a lawsuit demanding withdrawal of medals granted to former President Mohamed Morsi until December 26th.
Lawyer Ashraf Farahat, who filed the lawsuit, urged the withdrawal of all medals that Morsi obtained, because his capacity as president had now been dropped.
Farahat said that "it is the first time in the history of the Egyptian presidency that a president grants himself all these medals."
The lawyer added that it is inappropriate that the ousted president should possess all these medals, while at the same time he is now convicted of harming Egyptian interests and national security through spying for other countries, having been handed final verdicts in court cases.
"Will the government hold a military funeral for Morsi when he passes away, given that he was granted the Order of the Nile?" he wondered.
Edited translation from Al-Masry Al-Youm