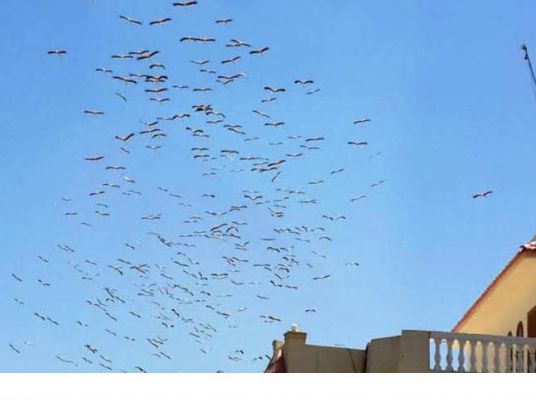 Cairo Governor Atef Abdel Hamid announced that those who are found to be dumping garbage on the streets of Cairo will face a minimum fine of LE200, and a maximum fine of LE5,000.
The decision comes as local authorities aim to increase the cleanliness of the general streets, and seek to support campaigns launched by Cairo authorities to preserve the environment and urge citizens not to litter.
The most recent campaign was dubbed 'Khalik Zay Adam' (Be Like Adam).
Meanwhile, Giza governor Mohamed Kamal al-Daly announced a fine of LE500 for those wasting water, citing examples such as leaving open water hoses in gardens, washing cars in the streets with excess water, and spraying water in front of shops, alongside other forms of waste.
Daly said in Wednesday's meeting of the Executive Council of Giza Governorate that Giza authorities have launched an initiative to rationalize water consumption, and raise awareness among citizens of the importance of water preservation, in order to protect water resources from pollution.
The campaign described rationalizing water consumption as a national security issue, and will inform citizens on the magnitude of efforts made by the state to provide clean water.
The Ministries of Agriculture, Endowments, Water Resources, and Irrigation discussed on Tuesday action plans for rationalizing water consumption nationwide, in addition to maximizing the country's utilization of its water resources.
Minister of Agriculture Abd al-Atti said that the plan's timeline extends for 20 years along four axis. These axis include purification, rationalizing, development, and awareness.
Nine ministries will organize awareness programs worth LE900 billion to rationalize water consumption, with 100 monthly meetings and seminars in schools, youth centers, and mosques.