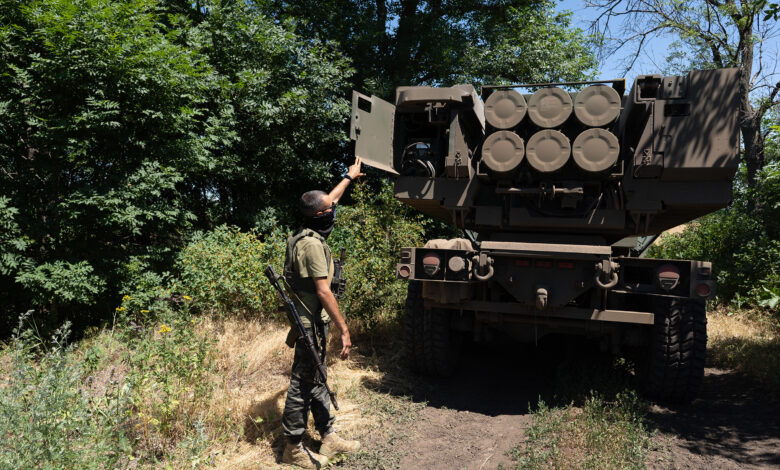 There's a new and potentially very significant factor in the Ukrainian conflict: the Ukrainians' ability to use recently supplied Western systems to hit Russian command posts, logistical hubs and ammunition dumps a long way beyond the front lines.
In the past week, there have been enormous explosions in several occupied areas in the Donetsk, Luhansk, Zaporizhzhia and Kherson regions. The available evidence, from satellite imagery and Western analysts, is that the targeting has been highly effective.
For months the Ukrainian military pleaded for long-range precision artillery and rocket systems from Western partners. Now they have them and are deploying them to considerable effect in both the south and east of the country.
The Ukrainian military is not giving away many specifics but Vadim Denysenko, a senior official at the Interior Ministry, said Wednesday that in the past two weeks, "above all things thanks to the weapons that Ukraine received, we were able to destroy approximately two dozen warehouses with weapons and stocks of fuel and lubricants. This will certainly affect the intensity of fire" the Russians can muster, he said.
Best-in-class is the US-supplied HIMARS multiple launch rocket system, but the Ukrainians have also received M777 howitzers from both the US and Canada, and Caesar long-range howitzers from France.