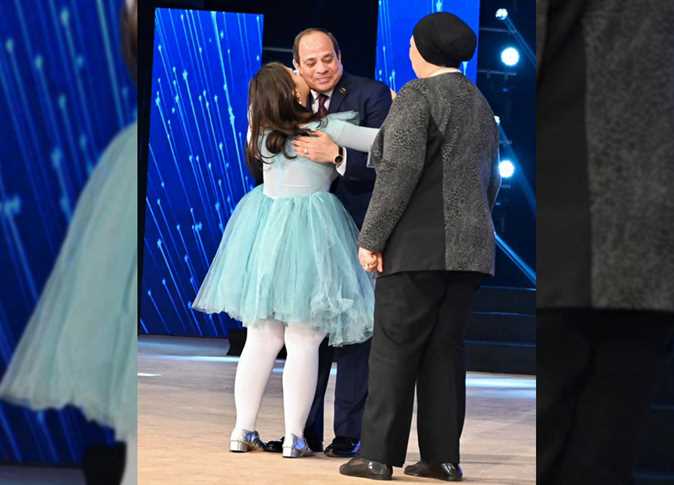 President Abdel Fattah al-Sisi announced on Tuesday, during the sidelines of a celebration dedicated to children with special needs, that a new subject would be taught at schools on learning to respect others.
According to official Egyptian TV, Sisi said in a speech at the celebration that "I am well aware that the society which values its children of special needs and harnesses them with all possible support and care is the society closest to achieving the highest rates of development, progress and comprehensive renaissance in all fields…It's a society that appreciates the accomplishments of its children, and sees their empowerment and integration in all fields of life as a noble goal."
He called on the cabinet to consolidate and reinforce measures that empower children with special needs, enhancing their integration and ensuring their rights.
In the education sector, the government seeks to deepen awareness and refine the capabilities of schools and teachers on modern ways of dealing with people with special needs, Sisi said.
For artistic and cultural production, works of art, dramas, and cultural programs should reflect the abilities and achievements of this category of society, he suggested.
For sports, the state should provide qualified and specialized trainers in all youth and sports facilities across all governorates. The sports sector needs to collaborate with private sector institutions to launch programs and projects to sponsor talented people with special needs, he said.
Sisi honored a group of children with special needs during the celebration titled "Able to differ".
In similar news, a significant joint collaboration project was launched this year between Orascom, the European Union and UNICEF.
The collaborative forum was entitled "Empowering inclusion of the differently-abled" and was attended by representatives from Egypt's private and governmental sectors. The forum discussed the importance of issuing legislation that secures the inclusion of people with disabilities across various vocational sectors.
Edited translation from Al-Masry al-Youm