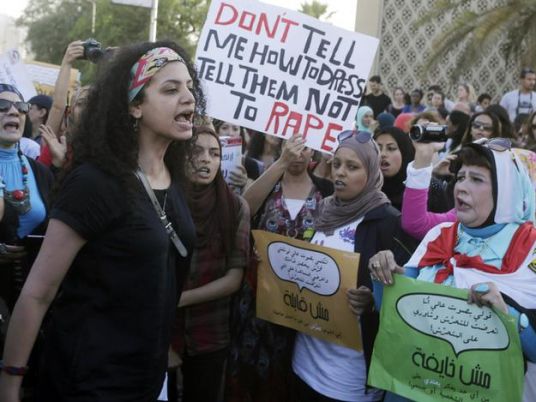 The New Woman Foundation requested, in a statement on Sunday, that a clearly defined article be included in the labor law to protect women from harassment in the workplace.
According to a survey done on 60 women in 10 different governorates, the respondents shared that harassment ranges anywhere between a look and a touch from colleagues and bosses. They further said that most victims do not report it because they believe no authority would defend them.
The foundation also said that syndicates do not have programs that deal with this issue.
A report from the foundation called for educating women on the process of reporting harassment to special committees within their workplaces.
The respondents called for a workshop to inform women on the national strategy to combat violence against women, as most people have not heard of it, although the complaints office at the National Council for Women is well-known.
The foundation requested that public and private employers declare clear policies against such violations, and called on the International Labor Organization to issue an agreement against gender-based violence in the workplace.
Edited translation from Al-Masry Al-Youm