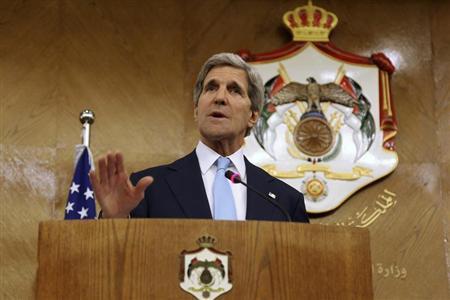 The New York Times reported on Monday that the US closed its embassies in the Middle East and North Africa after intercepted communications revealed that Ayman al-Zawahiri, the head of Al-Qaeda, gave orders to conduct attacks as early as last Sunday.
The newspaper quoted US officials as saying that intercepted conversations took place between Zawahiri, who succeeded Osama bin Laden, and Nasser al-Wuhayshi, the head of the Al-Qaeda offshoot in the Arabian Peninsula.
The newspaper added that it had at first refrained from publishing the names of the two Al-Qaeda leaders upon senior intelligence officials' requests, but that it was now doing so as other newspapers had disclosed the names in the meantime.
Earlier, in a press conference, State Department Spokesperson Jennifer Psaki said that the decision to close some US embassies had been taken as a precaution, not because new threats had been made. She stressed that Washington will continue to analyze intelligence information regarding terrorism threats. She also added that the 19 embassies and consulates in the Middle East and North Africa were closed in light of such information.