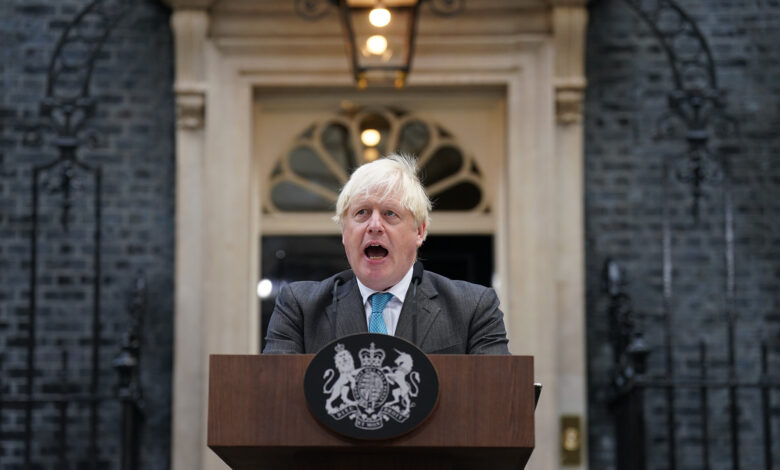 In his final speech as the UK's prime minister, Boris Johnson suggested some simmering anger at the way he was forced out as leader, telling the assembled crowd outside Downing Street that the leadership challenge "unexpectedly turned out to be a relay race — they changed the rules halfway through, but never mind that now."
Johnson was forced out weeks after surviving a confidence vote, following a series of scandals over dishonesty and rule-breaking, and having lost the support of his fellow lawmakers.
He went on claim that "unemployment [is] down to lows not seen since I was about 10 years old and bouncing around on a space hopper," before turning to his next moves.
"On the subject of bouncing around and future careers, let me say that I am now like one of this booster rockets that has fulfilled its function, and I will now be gently reentering the atmospheres and splashing down invisible in some remote and obscure corner of the Pacific," Johnson said.
"Like Cincinnatus, I am returning to my plow, and I will be offering this government nothing but my fervent support," referring to a Roman statesman who according to legend devoted himself to the republic during times of crisis.
"It's time for us all to get behind Liz Truss and her team and her program," Johnson went on.
It has been rumored that Johnson might consider a return to politics, perhaps even during the current Parliament if Truss struggles to gain the support of the public, and his speech did not boost or allay that speculation.