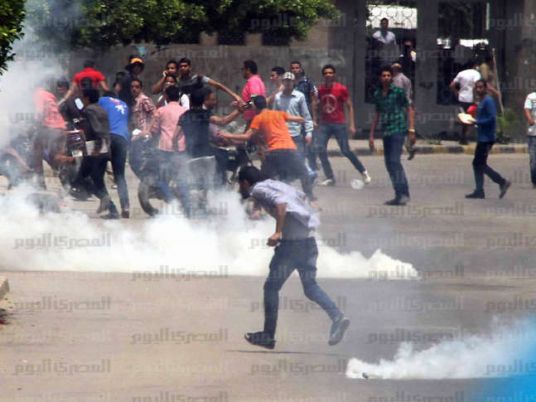 A human rights organization has announced that 20 university students have died on campus during clashes with security since 2013.
The Association for the Freedom of Thought and Expression (AFTE) said 18 students loyal to former president Mohamed Morsi died in the 2013/2014 academic year, with two more dying in 2014\2015.
Cairo and Al-Azhar universities were the most affected by the violence with seven students who died on campus each, followed by the universities of Alexandria (three students), Ain Shams (two students) and al-Azhar University in Assiut (one student).
The organization said the last case was that of Anas al-Mahdy, a Cairo University student who died Saturday from a brain hemorrhage he sustained in clashes with security in April.
According to AFTE, Mahdy had been in a 27-day coma after campus security assaulted pro-Muslim Brotherhood protesters with clubs.
Edited translation from Al-Masry Al-Youm