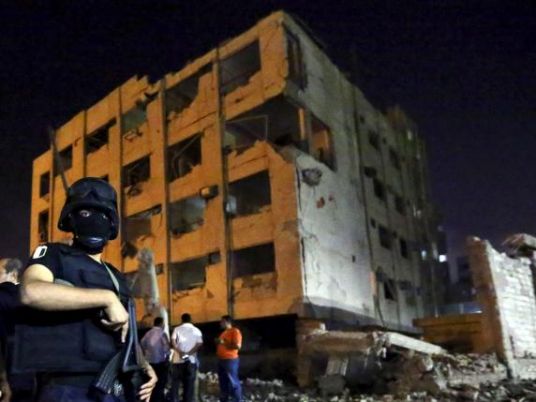 Violence rates soared in the period August 14-20 with more attacks targeting security forces, says a coalition of NGOs detecting violence rates ahead of Egypt's undetermined parliamentary elections.
"Last week witnessed an escalation in terrorist crimes and attempts to commit them, after a few days of the issuance of the anti-terrorism law," said the local-international joint mission to observe the parliamentary elections in Egypt in its 33rd report.
The report calculated 73 attempted terrorist attacks, most notably the bombing that wounded at least 28 people near the National Security Agency building in Shubra al-Kheima a week ago.
Attacks against citizens and public facilities stood at 31 incidents, accounting for 42 of the total number of attacks, said the report,
Attacks were mainly concentrated in North Sinai, which witnessed about 30 violence incidents from the total of 73 violence incidents, a percentage of 41 percent.