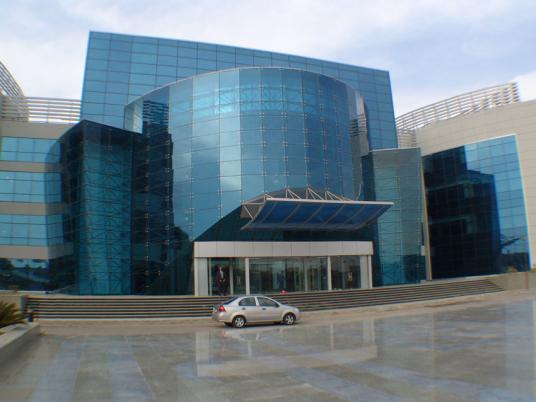 Nile University students staged protests on Tuesday inside the Zewail City of Science and Technology, the former location of the university that has been relocated to the Smart Village.
They are demanding that the campus remain in Zewail City, where many of its expensive laboratories are not being used by students.
The Zewail City project has since asserted that Nile University will be included in the city, but there is no guarantee that this will happen. The university has been left in limbo, without a home campus, pending a license.
Nile University was established in 2006 as a research institution, but the project has since been deemed corrupt due to its association with Mubarak's former Prime Minister Ahmed Nazif.
"The way those students stormed into city was uncivilized," said Ragia Mansour, manager of the office of the chairman of Zewail City's board of trustees.
The students clashed with the city security officers when the officers tried to prevent their entry.
"All we need is to be able to use the city labs," said Ahmed Nassar, president of the Nile University student union.
Nile University President Tareq Khalil has said the labs still belong to the university.
The student unions of the American, British and German universities in Cairo issued a joint statement in solidarity with the students, calling Nile University "the first research university that proved excellence despite mounting difficulties in the last few years."
Edited translation from Al-Masry Al-Youm