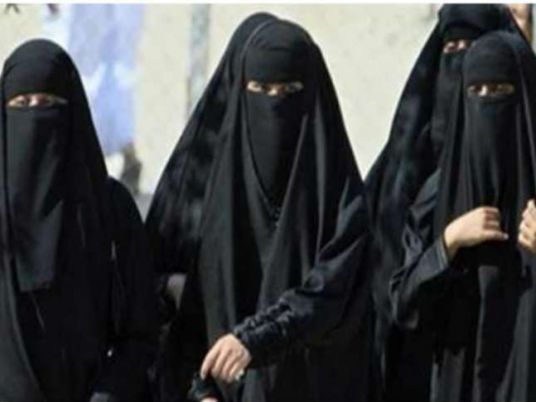 Cairo University President Gaber Nassar decided on Sunday to ban nurses and doctors from wearing the Niqab, the full-face veil, in Qasr Al-Aini Medical School (QAMS) and its affiliated teaching hospitals.
The decision was applied to nurses, graduate doctors, specialists, consultants, technical assistants and all academic staff in Qasr Al-Aini hospitals. "The decision bans them from wearing the Niqab during working hours to guarantee patients' rights and interests," read a press statement.

Courtesy of Al-Qasr Al-Aini Hospital
Commenting on the decision, Al-Qasr Al-Aini Medical School Dean Fathy Khoudier said the number of female doctors and nurses wearing the Niqab is "limited" and hospital management will report the number to Cairo University administration.
"The decision completely serves the interests of patients and guarantees their right to know who is treating them," Khodair said in a press statement.
Echoing on Khoudier, the manager of the new Cairo University Teaching Hospital, known as Al-Qasr Al-Aini Al-Faransawy, Nabil Abdel-Maksoud hailed the decision by saying that it is good for patients to know their doctor's identity.
"The university has taken this decision in order to preserve the nature of work in the hospitals as any woman wearing Niqab can impersonate a doctor or a nurse," said Abdel Maksoud.
Abdel Maksoud told Youm7 newspaper that Al-Qasr Al-Aini Al-Faransawy hospital has no doctors or nurses wearing Niqab.
In September 2015, Nassar decided to ban female academic staff and their assistants from wearing Niqab in classrooms due to complaints that staff wearing Niqab are not able to communicate properly with students. Egypt's administrative court upheld the decision in January 2016.
Nassar claims that only 10 professors at Cairo University wear the Niqab, a claim that has been disputed by staff members.
Faculty members wearing the Niqab issued a statement in 2015 criticizing the decision, describing it as being "racist" and not scientific as communication does not depend only on facial expressions. The faculty members said there are many other ways for better communication, including verbal communication and nonverbal communication.
Ahmed Mahran, a lawyer and the head of the Cairo Center for Political and Legal Studies, said that he will file an appeal as the decision is flawed and violates the Constitution, particularly personal freedom articles and a woman's right to dress per her decision.
On behalf of 100 veiled Cairo University staff, Mahran and other lawyers already filed various lawsuits against Nassar in 2015 to the Administrative Court to challenge the unconstitutionality of the decision.
"Moreover, the decision is against the law, especially since precedent provisions of the Administrative Court were in favor of the Niqab and most recently the Administrative Court of Kafr El-Sheikh supported women's rights to wear the Niqab at work," Mahran said.